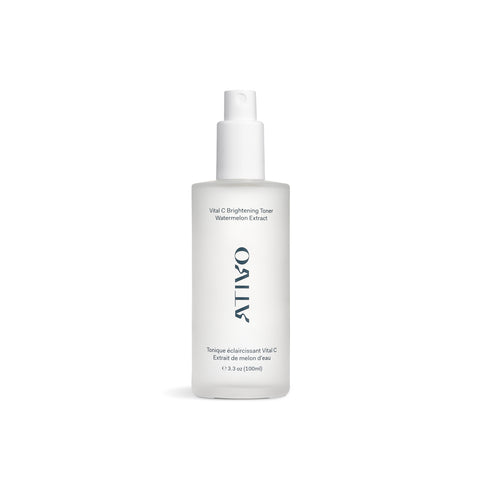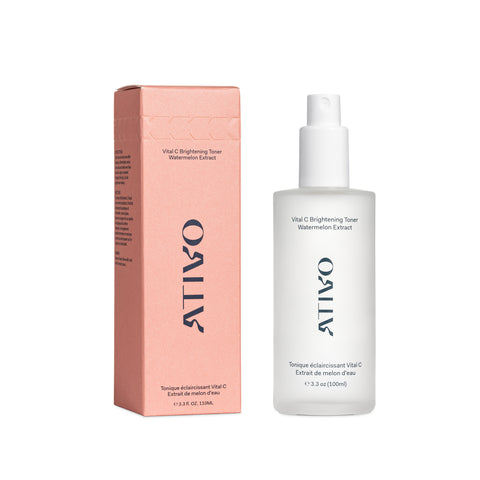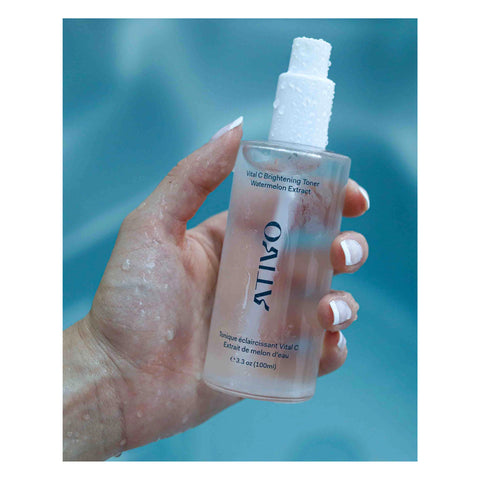 Brand:
Visit the Brand's page by clicking its name.
Ativo Vital C Brightening Toner
Refreshing High-quality Watermelon Toner
Revitalize your skin by using this invigorating toner enriched with rejuvenating cucumber water, nourishing watermelon extract abundant in vitamin C, antioxidants, and amino acids, as well as witch hazel and tea tree. It provides a calming and refining effect on the skin, imparting a significant surge of hydration. Meanwhile, the natural extracts enhance the skin's liveliness, while also serving as a preparatory step to prevent signs of aging.
 - Skin Type
    All

 - Benefits
    A daily brightening mist to promote cell turnover. Watermelon extract is rich in Vitamin C a powerful antioxidant while witch hazel and willow bark prep the skin for serums and moisturizers.

 - Aroma + Texture
    Clear scented liquid toner
logo by flat icon 
RECYCLING WITH ATIVO X PACT COLLECTIVE
 Ativo Skincare is proud to announce that they have partnered with PACT Collective.
Pact is a nonprofit collective taking responsibility for Ativo's industry's packaging problem. Together, we will make beauty more sustainable.