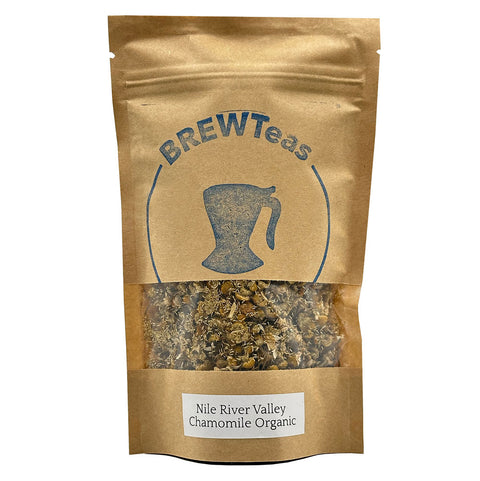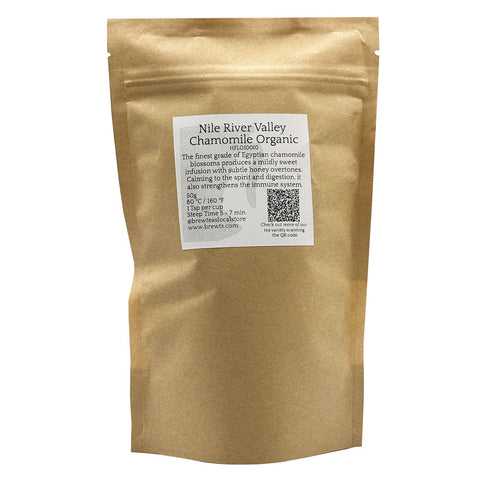 Brand:
Visit the Brand's page by clicking its name.
Brew Nile River Valley Chamomile Organic
Egyptian chamomile blossoms are indeed renowned for their exceptional quality and the mild, soothing infusion they produce. Chamomile tea offers numerous health benefits and has been cherished for centuries for its calming properties.
Drinking chamomile tea can help reduce stress and promote relaxation.
Enjoying a cup of chamomile tea can be a comforting ritual that promotes a sense of calm and tranquility.
Furthermore, chamomile tea can contribute to a strengthened immune system. It contains antioxidants that help combat oxidative stress and protect the body's cells from damage. A healthy immune system is essential for overall well-being and can help prevent and fight off infections.
The finest grade Egyptian chamomile blossoms are carefully selected to ensure a high-quality tea experience. The subtle honey overtones and mildly sweet infusion create a pleasant taste that can be enjoyed on its own or with a touch of honey or lemon, according to personal preference.
Weight : 50 gr