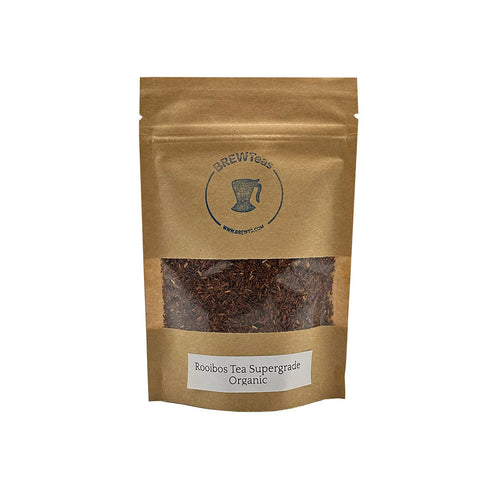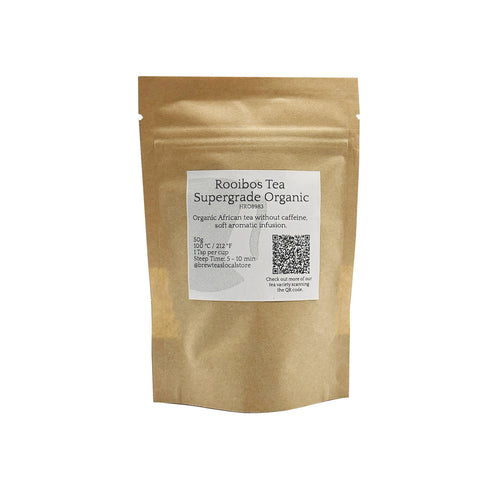 Brand:
Visit the Brand's page by clicking its name.
Brew Rooibos Tea Supergrade Organic
The highest grade, fermented red Rooibos from Cape Town, South Africa is a remarkable herbal tea with a unique flavor profile and numerous health benefits. Rooibos tea, also known as the 'red bush' tea, is a fragrant gift of nature that has gained popularity worldwide.
Rooibos tea is derived from the needle-like leaves of the Aspalathus linearis plant and has a lightly honey-like flavor. It is a caffeine-free alternative to traditional teas, making it suitable for individuals who want to avoid caffeine intake.
Interestingly, Rooibos tea contains as many antioxidants as green tea, which is renowned for its health benefits. This makes Rooibos tea a valuable addition to a balanced diet and a healthy lifestyle.
 Weight: 50 gr