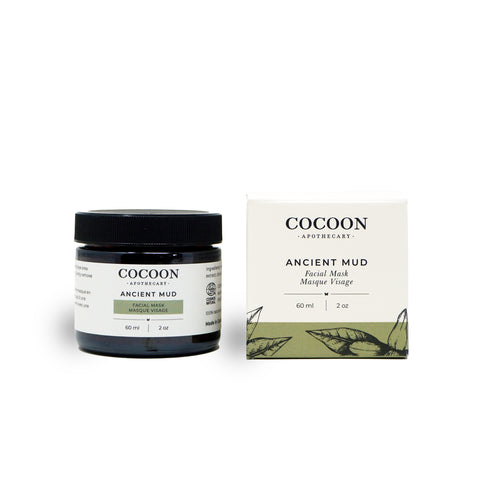 Brand:
Visit the Brand's page by clicking its name.
Cocoon Ancient Mud Facial Mask
Cocoon Ancient Mud Facial Mask
Unveil the Rejuvenating Power
Experience the revitalizing potential of a weekly treatment that harmonizes the wonders of Dead Sea mud and Canadian glacial clay. This potent formula goes deep, purifying pores, banishing lifeless skin cells, and bestowing your skin with essential minerals for a visibly smoother, firmer, and radiant complexion.
If you grapple with acne-prone skin, this treatment is your guiding light. The ultra-fine clays collaborate to deliver intense exfoliation, clarifying and refining your pores to thwart breakouts.
Furthermore, this treatment doesn't compromise on hydration, ensuring your skin remains plump and aglow. The mineral-rich concoction restores equilibrium and breathes new life into your skin, offering the nourishment it craves to exhibit its best.
Ideal for all skin types, including acne-prone, this weekly treatment is a quintessential addition to your skincare regimen.
HERO INGREDIENTS:
Dead Sea Mud
Glacial Marine Clay
Neroli Essential Oil
Rose Absolute
How To Use:
Apply to moistened face, avoiding the eye area and lips.
Let it dry until it turns a light green color.
Gently remove with lukewarm water and proceed with your regular skincare routine.
Use once a week.
Avoid using exfoliating products on the same day.
Be sure to stir the jar before use.
Size:
Smells Like:
Packaging:
Glass jar with a lid, presented in an elegant paper box.