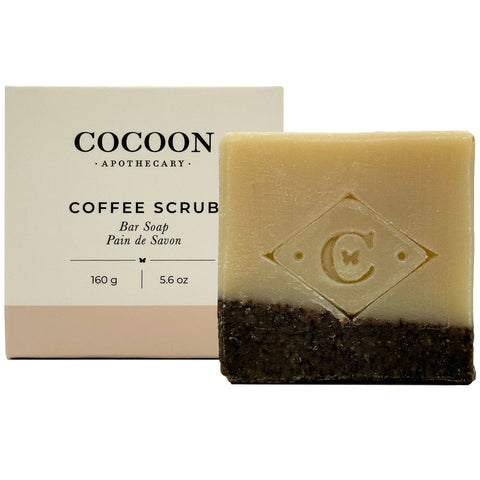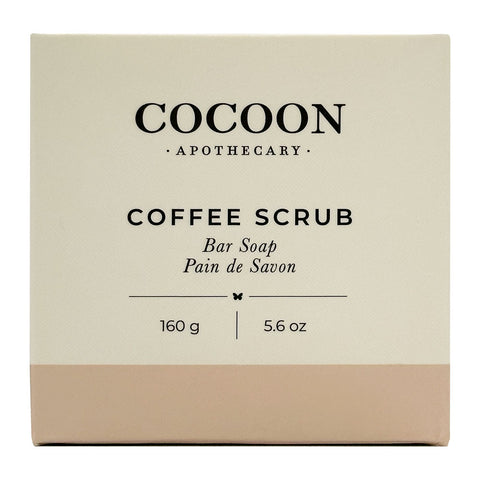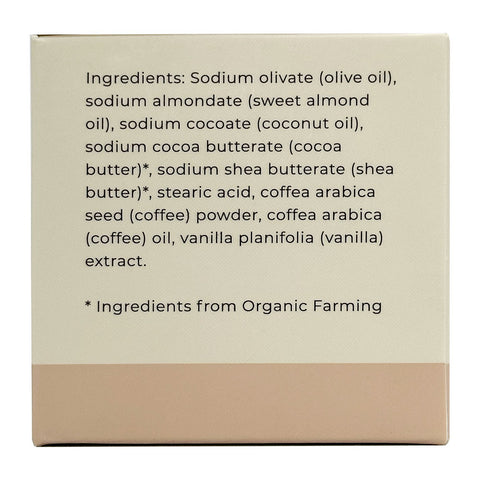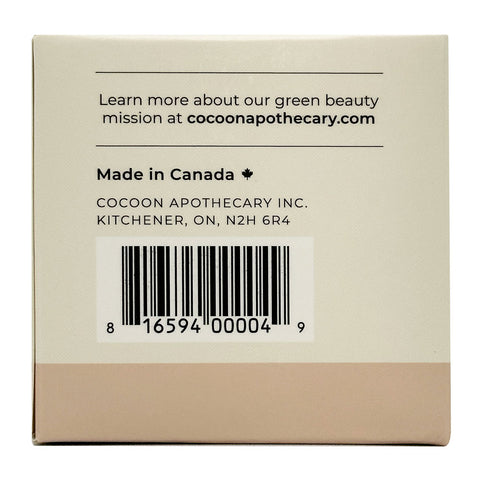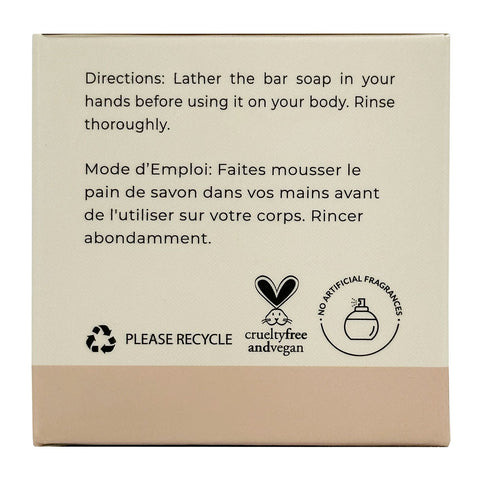 Brand:
Visit the Brand's page by clicking its name.
Cocoon Bar Soap - Coffee Scrub
A versatile soap and body scrub, in one convenient bar.
One side of this plant-based bar features coffee grounds to exfoliate and soften skin, while the other side is smooth and gentle.
Using saponified oils instead of synthetic detergents like SLS is another great aspect of these soap bars. The process of saponification creates a gentle and mild cleansing agent that effectively removes dirt and oil from the skin without stripping away its natural moisture, making them a great choice for individuals with dry or sensitive skin.
Plant-based bar soaps are becoming increasingly popular due to their gentle and nourishing properties,  The fact that this soap is environmentally friendly, packaged minimally without the need for plastic bottles and use only cold-pressed oils and natural fragrance is a big plus.
 They also have a long lifespan and remain solid in the shower, avoiding any messy residue.
Ingredients:
Saponified oils of olive, sweet almond, coconut, cocoa butter* (Fair Trade Certified™) , shea butter*, stearic acid, coffee powder, coffee essential oil, vanilla extract.
*certified organic
How to Use:
   Lather the bar soap in your hands before using it on your body. Rinse thoroughly.