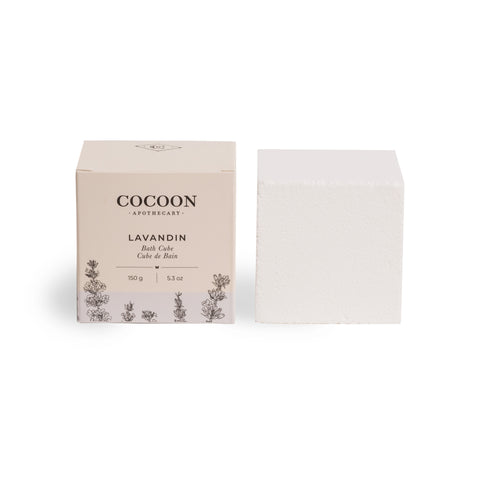 Brand:
Visit the Brand's page by clicking its name.
Cocoon Bath Cube - Lavandin
Cocoon Bath Cube - Lavandin
Elevate Your Bathing Ritual
Immerse yourself in the lap of luxury with our cube-shaped bath bombs that fizz and bubble in the water, leaving your skin feeling beautifully soft and exfoliated. Enriched with organic castor oil, they offer an extra touch of moisturization.
Embark on a journey of pure bliss with the soothing and revitalizing Lavandin scent, renowned for its calming attributes. It's time to unwind and rejuvenate with a tranquil soak that washes away the day's stress.
HERO INGREDIENTS:
Castor Seed Oil
Lavandin Essential Oil
Full Ingredient List:
Baking soda
Citric acid
Castor seed oil*
Lavandin essential oil*
*Certified organic
How To Use:
Place the bath cube in a tub filled with hot water.
Rinse the tub after your bath for a seamless experience.
Size:
Smells Like:
Packaging:
Presented in an eco-friendly paper box.