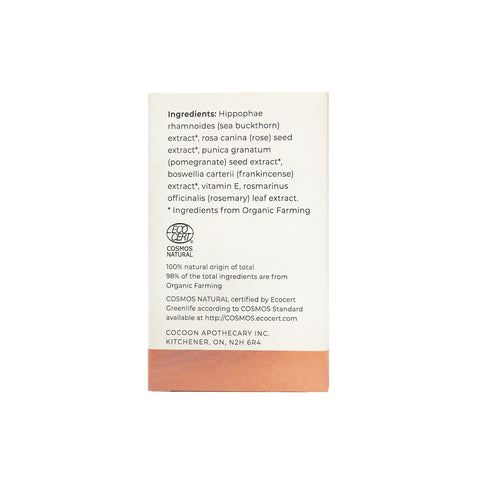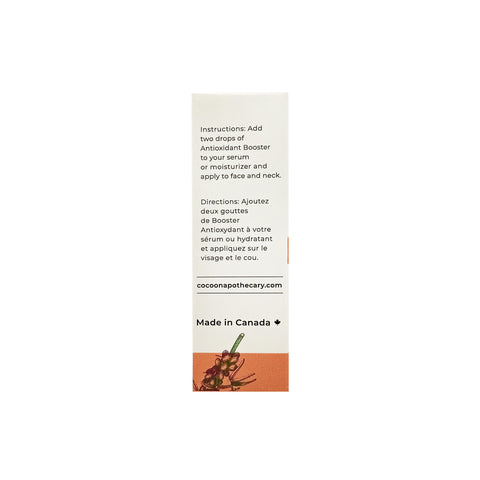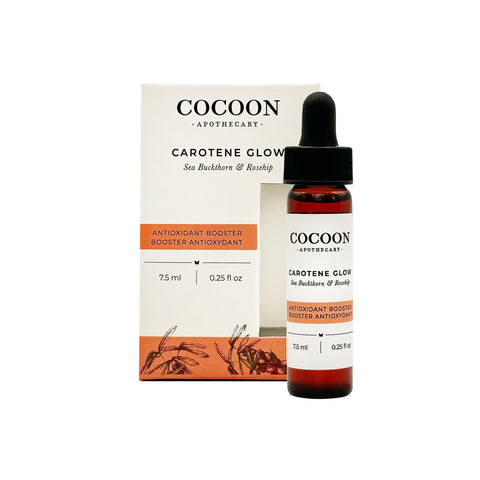 Brand:
Visit the Brand's page by clicking its name.
Cocoon Carotene Glow Antioxidant Booster
The antioxidant-rich is a potent skin booster that offers nourishing and multiple benefits and features concentrated botanical extracts. 
Carotene Glow: The formula works to create a healthy and warm carotene glow, which can give the skin a vibrant and radiant appearance.
CO2 Extracts: The formula contains CO2 extracts derived from organic sea buckthorn, organic pomegranate, and organic rosehip. CO2 extraction is a method that aims to capture the full spectrum of beneficial compounds from the plant. These ingredients are known for their powerful bioactives, which can offer various skincare benefits.
Repairing Dry Skin: The synergistic blend of botanical extracts, including sea buckthorn, pomegranate, and rosehip, works together to repair dry skin. These ingredients are rich in nourishing properties and may help replenish moisture, alleviate dryness, and improve the overall condition of the skin.
Calming and Revitalizing: The formula incorporates Frankincense CO2, which has calming and revitalizing properties
You have the flexibility to customize your skincare routine by adding two drops of this formula to your favorite serum or moisturizer.
The formula is specifically suitable for those with mature, dull, dry, and dehydrated skin types.
Ingredients:
Sea buckthorn extract*, rosehip extract*, pomegranate extract*, frankincense extract, vitamin E, rosemary extract.
*certified organic
How to Use:
Add two drops of Carotene Glow Antioxidant Booster to your serum or moisturizer application in your hand, blend, and apply to face and neck.