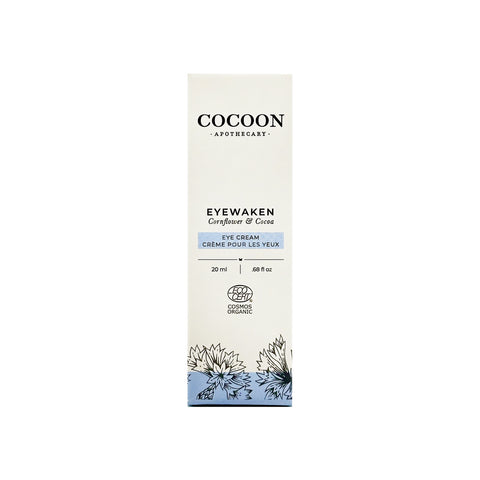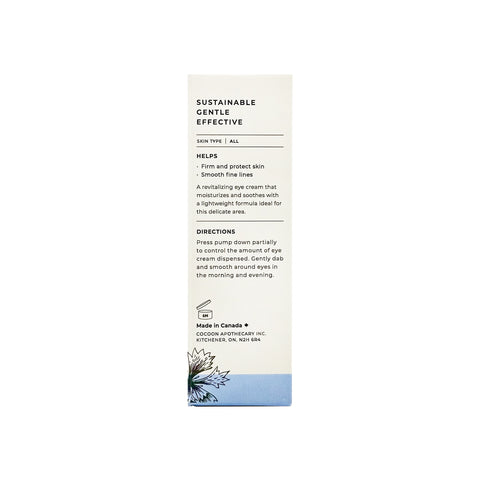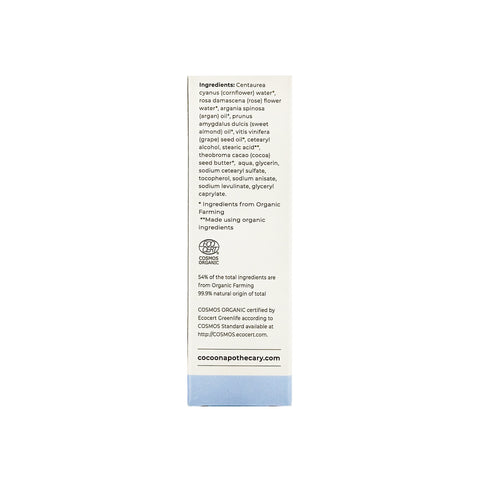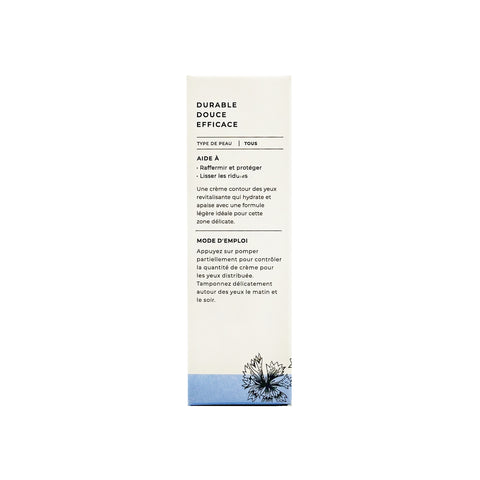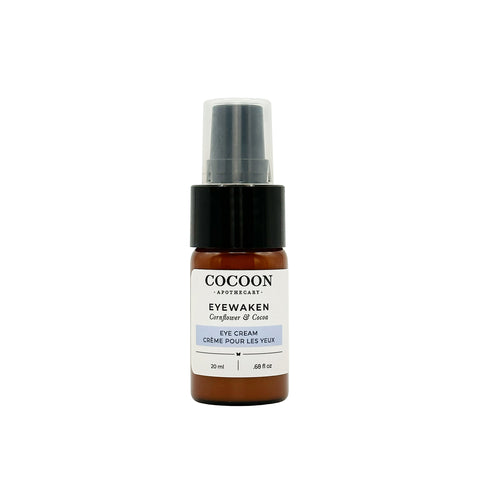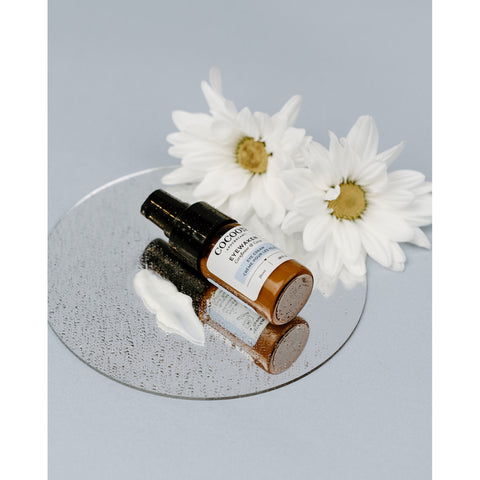 Brand:
Visit the Brand's page by clicking its name.
Cocoon Eyewaken Eye Cream
The rejuvenating eye cream for nourishing and caring for the delicate skin around the eyes. Its lightweight formula is designed to provide several benefits to the eye area.
Nourishment and Calming: The eye cream contains nourishing ingredients that provide essential nutrients to the skin around the eyes, helping to keep it healthy and revitalized.
Smoothing Fine Lines: The eye cream is formulated to effectively smooth out fine lines, which can be a common concern in the eye area. This can help reduce the visible signs of aging, resulting in a smoother and more youthful appearance.
Reducing Puffiness and Dark Circles: Puffiness and dark circles can make the eyes look tired and dull. This eye cream is designed to address these concerns, helping to reduce puffiness and diminish the appearance of dark circles, leaving the eyes looking brighter and more refreshed.
Lightweight and Smooth Texture: The eye cream has a light and smooth texture that allows it to glide effortlessly onto the skin without causing any pulling or tugging. This ensures a gentle application and a comfortable feel on the delicate eye area.
Hydration and Moisture Retention: Dryness and flakiness can be common concerns around the eyes. The eye cream is formulated to replenish moisture and prevent dryness, keeping the skin hydrated and supple.
Antioxidant-Rich Formula: The eye cream contains a potent blend of antioxidants that help neutralize free radicals, which can cause damage to the skin cells.
This eye cream is suitable for all skin types and is specially formulated to provide the perfect balance of hydration and nourishment to the delicate eye area. Use it daily for bright, youthful-looking eyes that radiate with health and vitality.
Ingredients:
Cornflower hydrosol*, rose hydrosol*, argan oil*, sweet almond oil*, grapeseed oil*, cetearyl alcohol, stearic acid**, cocoa butter* (Fair Trade Certified™), water, glycerin, sodium cetearyl sulfate, tocopherol, sodium anisate, sodium levulinate, glyceryl caprylate.
*certified organic
**made using organic ingredients