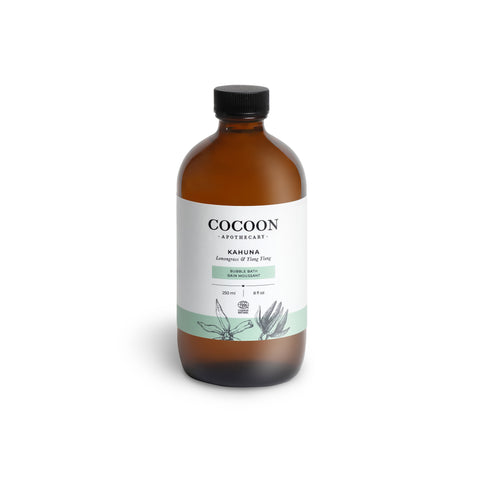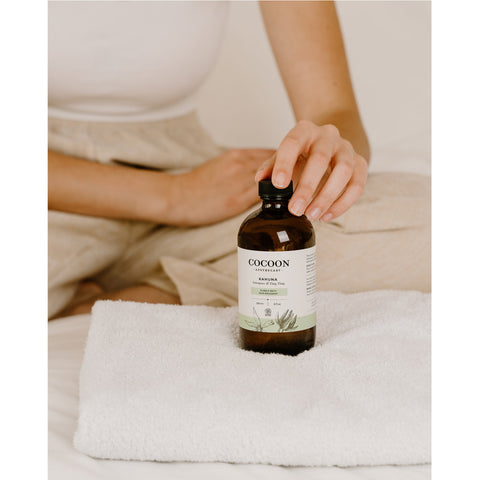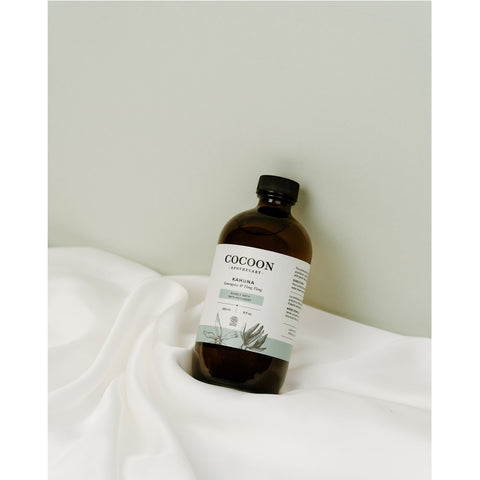 Brand:
Visit the Brand's page by clicking its name.
Cocoon Kahuna Bubble Bath
Cocoon Kahuna Bubble Bath
Revitalize with Botanical Bliss
Pamper yourself with a rejuvenating botanical bubble bath that not only transforms your water into a sumptuous sea of bubbles but also pampers your skin with lasting moisture. The serene scents of lemongrass and ylang-ylang provide a tranquil and invigorating soak, leaving their refreshing embrace on your skin long after you've left the bath.
Crafted with utmost care, this bubble bath features gentle, all-natural ingredients, making it an excellent choice for those with sensitive or dry skin. With just a single capful, you can conjure a profusion of bubbles that endure throughout your entire bath, delivering a soothing and revitalizing experience.
HERO INGREDIENTS:
Lemongrass Essential Oil
Ylang Ylang Essential Oil
Coco Glucoside
Full Ingredient List:
Coco Glucoside
Water
Glycerin**
Citric Acid
Lemongrass Essential Oil*
Ylang Ylang Essential Oil*
*Certified Organic
**Made using organic ingredients
How To Use:
Add to hot running bath water. If water pressure is low, agitate to create more bubbles.
Size:
Available in 250 ml / 8 fl oz and 20 ml / 0.68 fl oz options.
Smells Like:
The refreshing blend of Lemongrass and Ylang Ylang.
Packaging:
Presented in an eco-friendly glass bottle with a convenient cap.