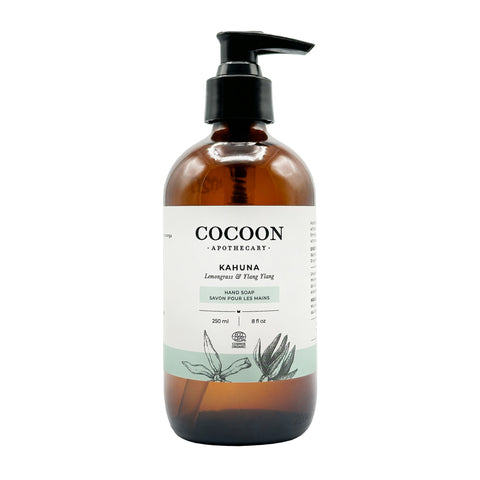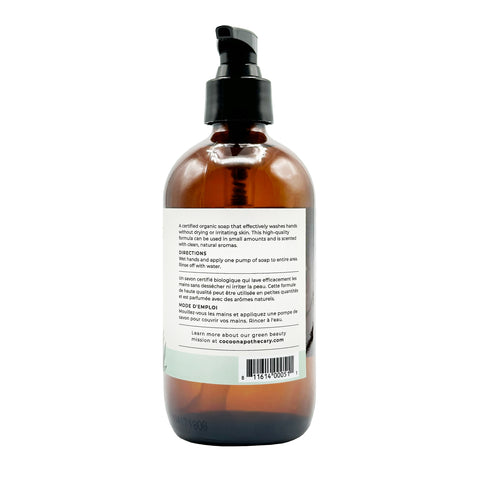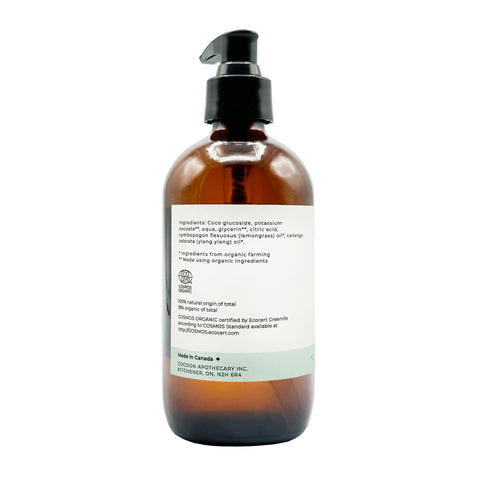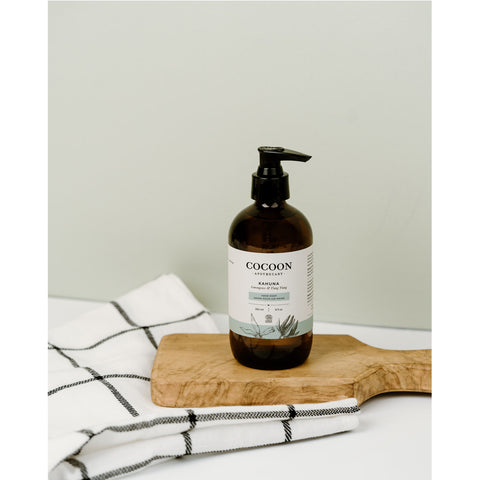 Brand:
Visit the Brand's page by clicking its name.
Cocoon Kahuna Hand Soap
 That sounds like a wonderful coconut-based soap! The fact that it is certified organic and designed to cleanse hands without causing dryness or irritation is great for those who have sensitive skin or prefer natural skincare products. The use of natural aromatics such as fresh lemongrass and ylang ylang adds a pleasant scent to the soap, providing an uplifting experience during handwashing.
The concentrated formula of the soap is beneficial as it reduces packaging, contributing to environmental sustainability. It's always a positive choice to opt for biodegradable ingredients, as they break down naturally without harming the environment. By choosing an eco-friendly hand soap like Kahuna, you can feel good about your contribution to reducing waste and protecting the planet.
Ingredients:
   Coco glucoside, potassium cocoate**, water, glycerin**, citric acid, lemongrass essential oil*, ylang ylang essential oil*.
*certified organic
**made using organic ingredients