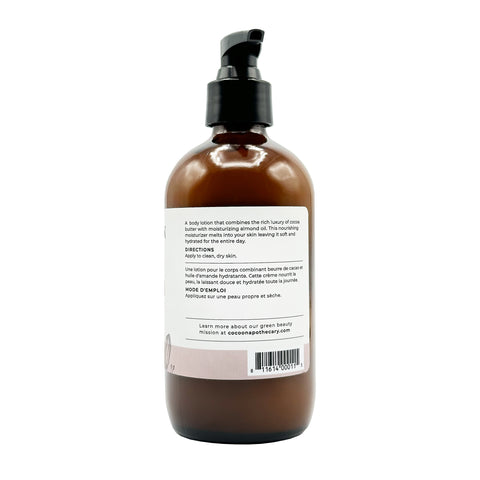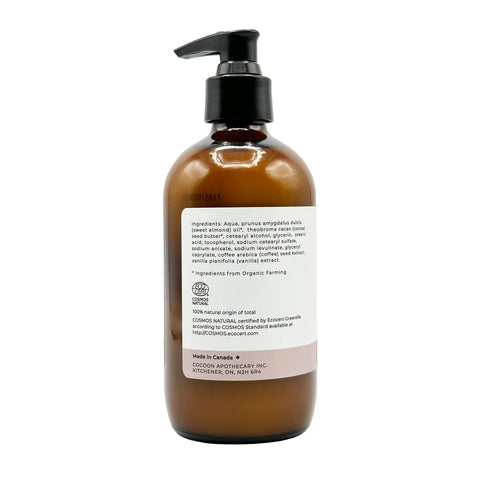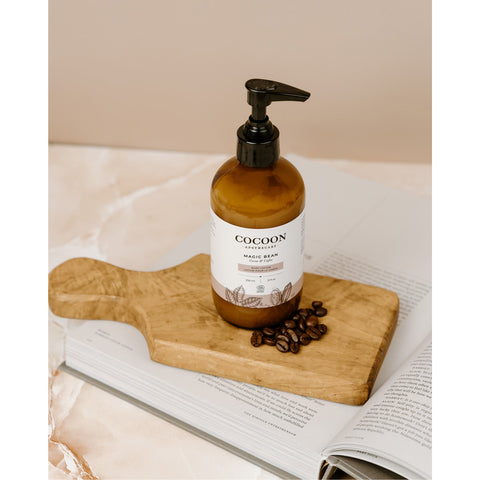 Brand:
Visit the Brand's page by clicking its name.
Cocoon Magic Bean Body Lotion
The firming body lotion that is a luxurious and indulgent skincare treat.
The combination of organic cocoa butter and organic sweet almond oil brings forth skin-softening properties that can help nourish and hydrate the skin. Cocoa butter is known for its rich texture and ability to deeply moisturize, while sweet almond oil is lightweight and easily absorbed, leaving the skin feeling smooth and supple.
The infusion of coffee and vanilla essential oils adds a delightful scent to the lotion, providing an aromatic experience during application. Coffee and vanilla are popular fragrance choices that can evoke a sense of warmth and comfort.
With its ability to effortlessly melt into the skin, it ensures that the nourishing ingredients are absorbed effectively, leaving the skin feeling soft, hydrated, and firm throughout the day.
An all-around skincare must-have.
Ingredients:
   Water, sweet almond oil*, cocoa butter* (Fair Trade Certified™), cetearyl alcohol, glycerin, stearic acid, tocopherol, sodium cetearyl sulfate, sodium anisate, sodium levulinate, glyceryl caprylate, coffee essential oil, vanilla extract.
*certified organic
How to Use:
   Apply to clean, dry skin in the morning and evening.