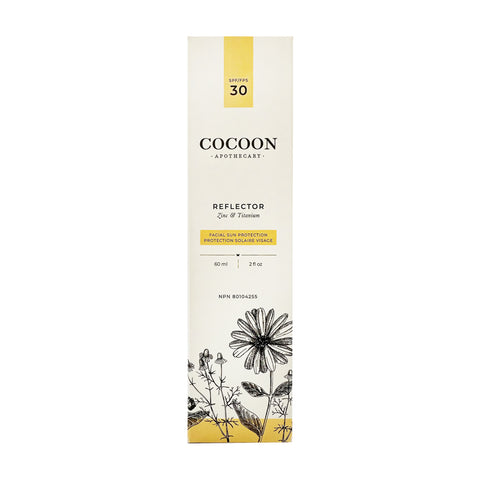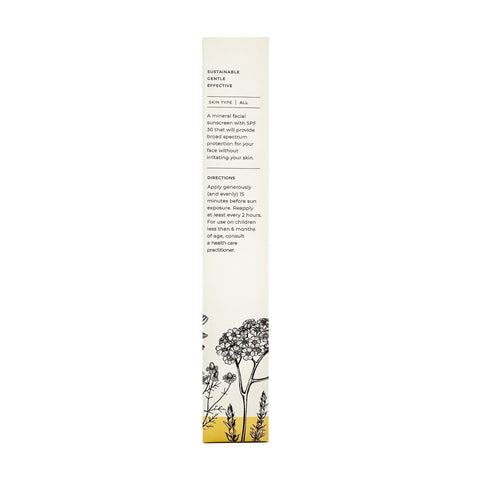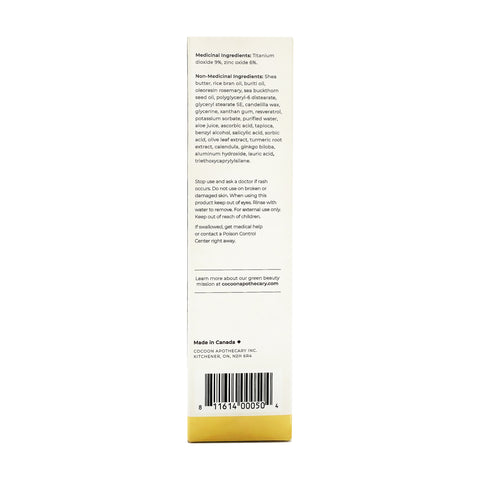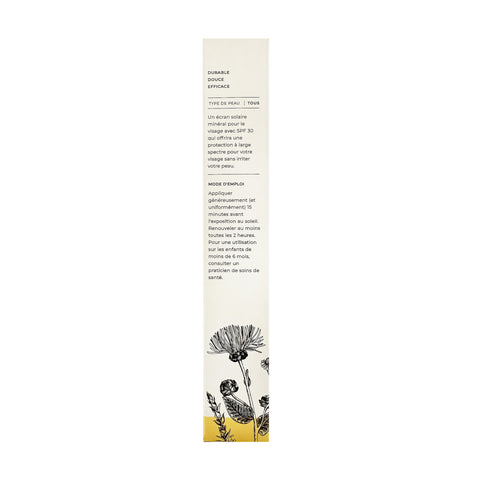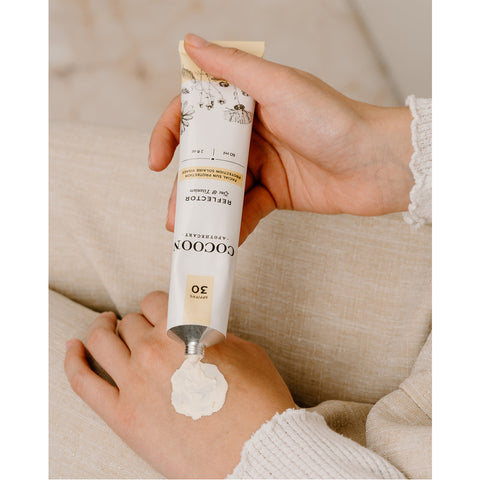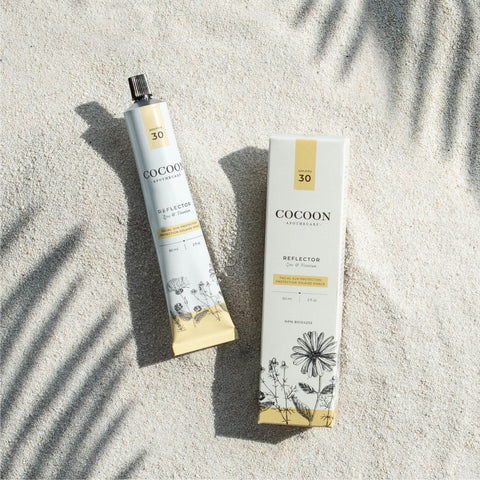 Brand:
Visit the Brand's page by clicking its name.
Cocoon Reflector SPF 30 Facial Sun Protection
Reflector SPF 30 is the perfect addition to your daily skincare routine.
Broad-Spectrum Protection: Reflector SPF 30 is designed to provide broad-spectrum UVA/UVB protection, which helps safeguard your skin from the harmful effects of the sun's rays.
Mineral-Based Formula: Unlike chemical sunscreens, Reflector uses a mineral-based formula that includes zinc oxide and titanium dioxide. These ingredients are known for their gentle nature and are considered better for the environment as they are reef-safe.
Lightweight and Absorbs Easily: The sunscreen has a lightweight formula that is easily absorbed into the skin. It does not leave behind a white cast or greasy residue, making it comfortable to wear throughout the day.
Suitable for All Skin Types: Reflector is suitable for all skin types, including sensitive skin. Its gentle formula minimizes the risk of irritation or adverse reactions, making it a safe option for those with sensitive skin.
Prevents Premature Aging: Regular use of Reflector helps prevent premature aging caused by sun exposure. By shielding your skin from harmful UV rays, it aids in reducing the appearance of fine lines, wrinkles, and age spots, promoting healthier and more youthful-looking skin.
Reflector SPF 30 is a natural, effective, and easy-to-use sun screen that provides broad-spectrum protection against harmful UV rays.
Ingredients:
Medicinal Ingredients: Titanium dioxide 9%, zinc oxide 6%.

Non-Medicinal Ingredients: Shea butter, rice bran oil, buriti oil, oleoresin rosemary, sea buckthorn seed oil, polyglyceryl-6 distearate, glyceryl stearate SE, candelilla wax, glycerine, xanthan gum, resveratrol, potassium sorbate, purified water, aloe juice, ascorbic acid, tapioca, benzyl alcohol, salicylic acid, sorbic acid, olive leaf extract, turmeric root extract, calendula, ginkgo biloba, aluminum hydroxide, lauric acid, triethoxycaprylylsilane.
Smell: Unscented