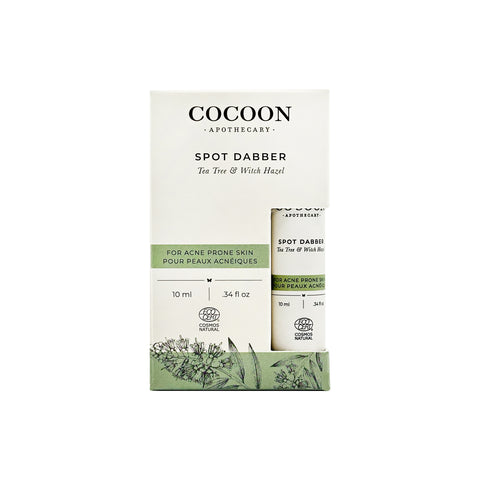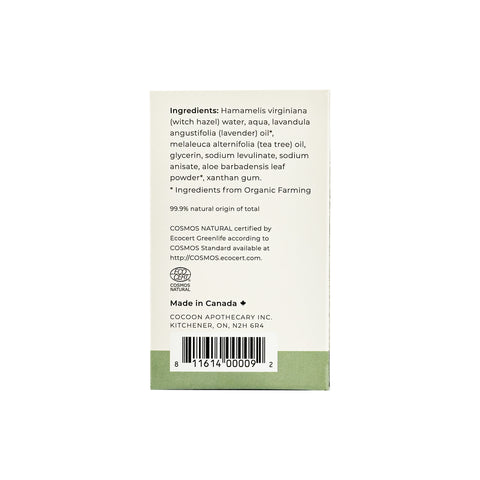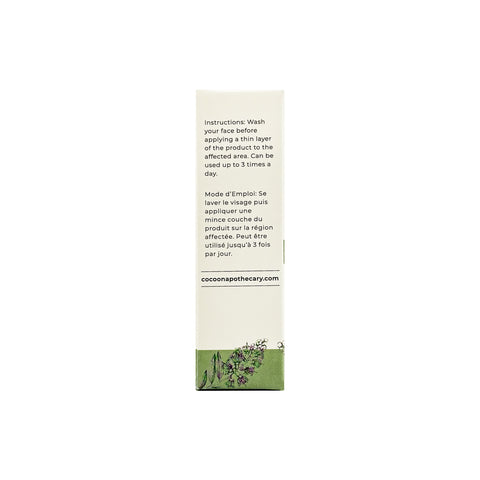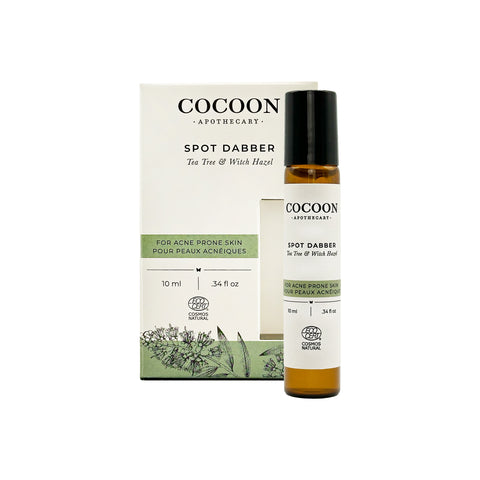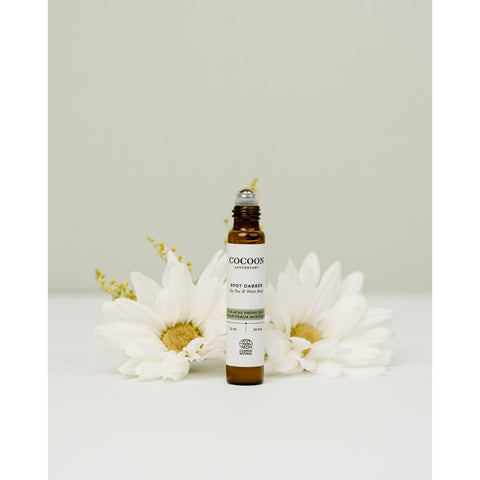 Brand:
Visit the Brand's page by clicking its name.
Cocoon Spot Dabber for Acne Prone Skin
The Spot Dabber is a beneficial solution for individuals with acne-prone skin. Here are some key points about its features and benefits:
Calming, Cleansing, and Pore Refining: The Spot Dabber is designed to calm and cleanse the skin while refining the appearance of pores. These properties can be particularly helpful for individuals with acne-prone skin, as it addresses common concerns associated with breakouts.
Soothing Gel Base: The product features a soothing gel base that is formulated with aloe vera, witch hazel, and xanthan gum. Aloe vera is known for its calming and moisturizing properties, while witch hazel acts as an astringent that can help tighten the skin and reduce inflammation. Xanthan gum provides a smooth texture to the product.
Purifying Essential Oils: The Spot Dabber contains tea tree and lavender oils, both of which are known for their purifying properties. Tea tree oil has antimicrobial properties that can help combat acne-causing bacteria, while lavender oil is soothing and can help reduce inflammation.
Controls Excess Oil and Minimizes Blemishes: As an astringent, the Spot Dabber helps to control excess oil production, which is often a contributing factor to acne breakouts. By balancing the skin's oiliness, it may help minimize the appearance of blemishes.
Calms Redness and Reduces Irritation: The soothing properties of the Spot Dabber can help calm redness and reduce irritation commonly associated with acne-prone skin. This can provide relief and promote a more balanced and comfortable complexion.
Ingredients:
Witch hazel hydrosol, water, lavender essential oil*, tea tree essential oil*, glycerin, sodium levulinate, sodium anisate, aloe vera leaf powder*, xanthan gum.
*certified organic
How to Use:
   Wash your face before applying a thin layer of the product to the affected area. Can be used up to 3 times a day.