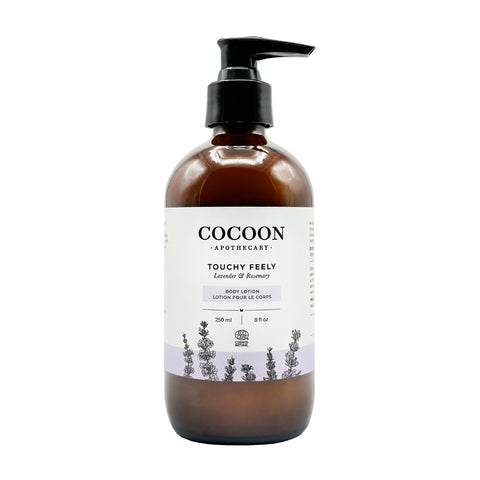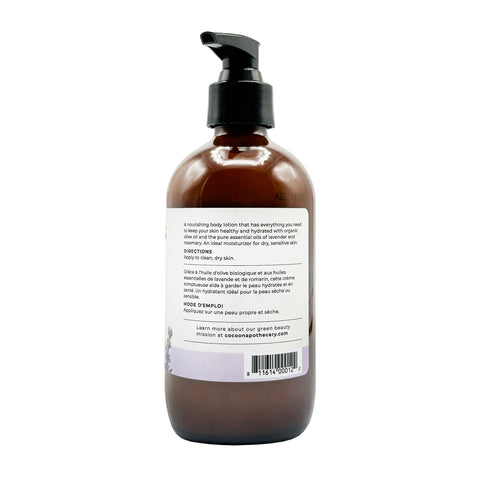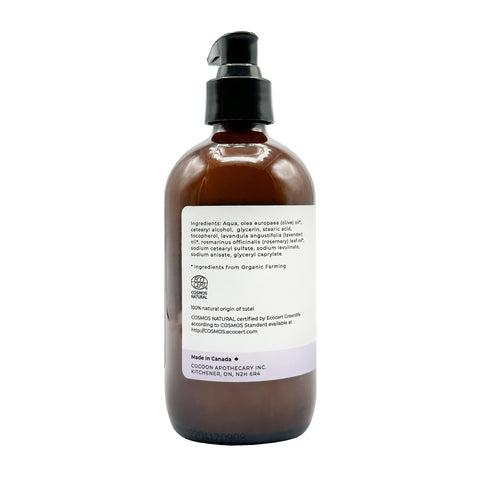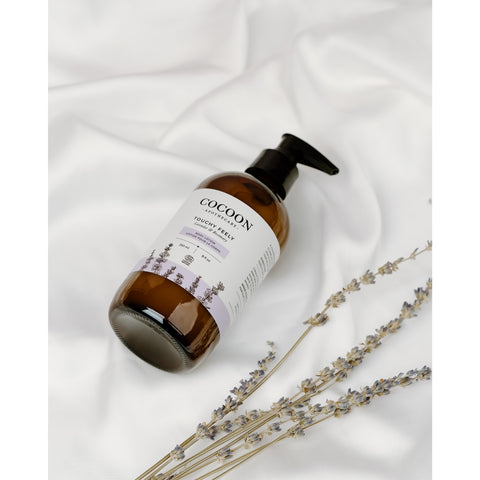 Brand:
Visit the Brand's page by clicking its name.
Cocoon Touchy Feely Body Lotion
The Mediterranean-inspired body lotion that sounds like a fantastic product for hydrating and nourishing the skin. The use of organic olive oil is particularly beneficial, as it is known for its moisturizing and protective properties. Olive oil is rich in antioxidants and healthy fatty acids that help to soften and nourish dry skin, promoting a smoother and healthier appearance.
The combination of organic lavender and rosemary essential oils with olive oil adds a calming and soothing aspect to the lotion. Lavender is often associated with relaxation and has been used for its aromatherapeutic benefits, while rosemary has invigorating and refreshing properties.
The fact that this lotion is suitable for individuals with eczema and other dry skin conditions is noteworthy. 
The versatility of the product, being suitable for all skin types, is also a positive attribute. It means that anyone can benefit from its hydrating and protective properties, regardless of their individual skin needs.
Ingredients:
   Water, olive oil*, cetearyl alcohol, glycerin, stearic acid, tocopherol, lavender essential oil*, rosemary essential oil*, sodium cetearyl sulfate, sodium levulinate, sodium anisate, glyceryl caprylate.
*certified organic
How to Use:
   Apply to clean,dry skin.