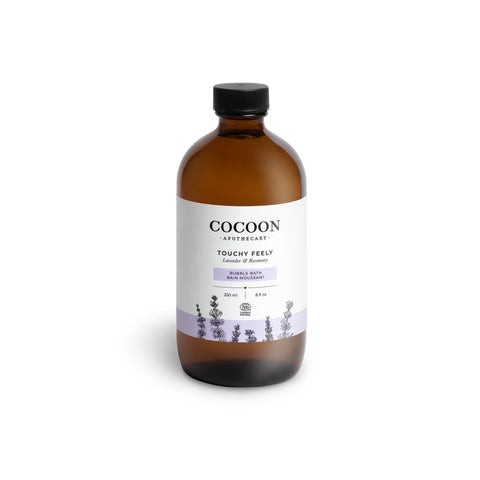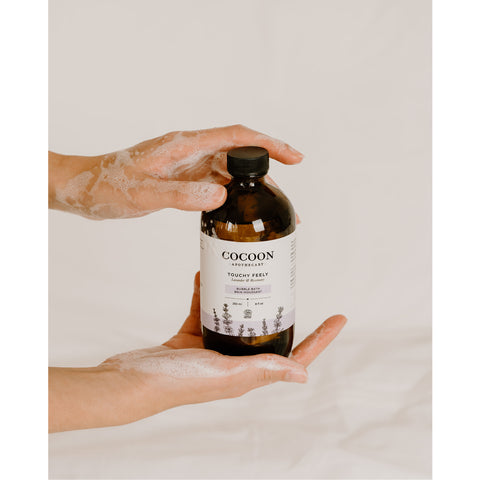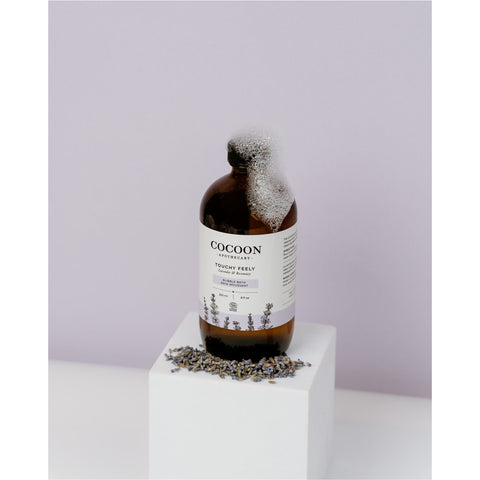 Brand:
Visit the Brand's page by clicking its name.
Cocoon Touchy Feely Bubble Bath
Cocoon Touchy Feely Bubble Bath
Indulge in Serene Luxury
Immerse yourself in a comforting botanical bubble bath that not only conjures opulent bubbles but also caresses your skin with lasting moisture. Infused with the tranquil aromas of lavender and rosemary, this bath provides an uplifting and peaceful experience that lingers on your skin long after your bath.
Crafted from gentle, natural ingredients, this bubble bath is designed for the well-being of both dry and sensitive skin types. It's formulated to create long-lasting bubbles that span the entirety of your bath. A mere capful of this elixir is enough to unleash an abundance of bubbles, allowing you to relax and soak in the fragrant tranquility.
HERO INGREDIENTS:
Lavender Essential Oil
Rosemary Essential Oil
Coco Glucoside
Full Ingredient List:
Coco Glucoside
Water
Glycerin**
Lavender Essential Oil*
Citric Acid
Rosemary Essential Oil*
*Certified Organic
**Made using organic ingredients
How To Use:
Pour a small amount of the bubble bath under the water stream and let it foam.
Size:
Available in 250 ml / 8 fl oz and 20 ml / 0.68 fl oz options.
Smells Like:
The harmonious blend of Lavender and Rosemary.
Packaging:
Presented in a sustainable glass bottle with a convenient cap.