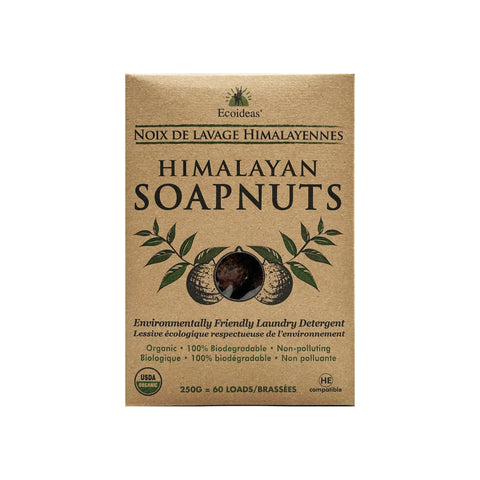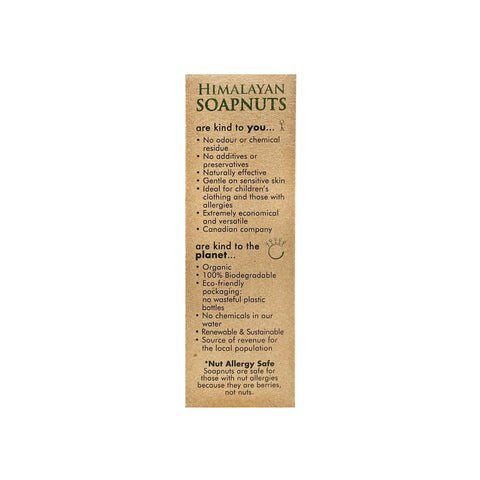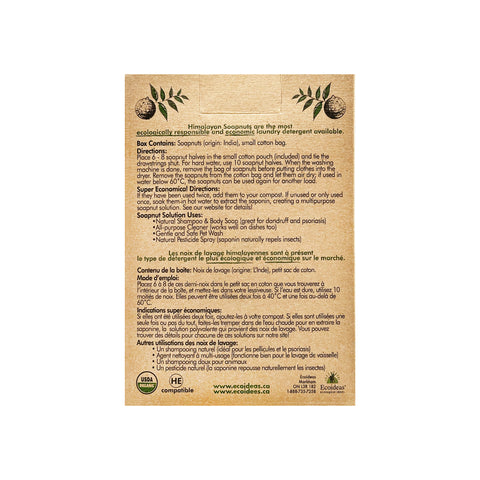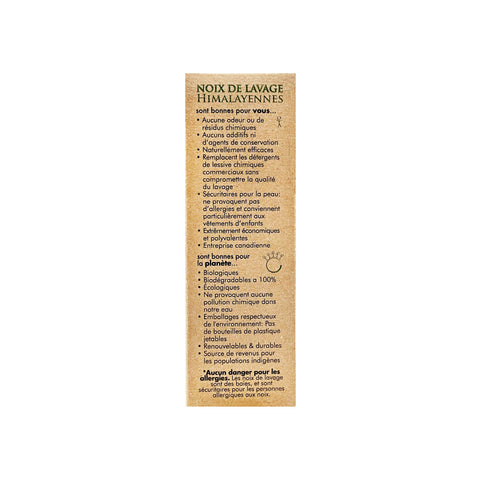 Brand:
Visit the Brand's page by clicking its name.
Ecoideas Himalayan Soapnuts™- Eco Friendly Laundry
Ecoideas Himalayan Soapnuts™: Eco-Friendly and Effective Laundry Solution
Introduction
Discover the power of Ecoideas Himalayan Soapnuts™, the most environmentally friendly and cost-effective laundry detergent on the market. Our soapnuts offer a natural and sustainable alternative for a clean and fresh laundry experience. With their organic composition and biodegradable nature, they not only benefit your clothes but also the planet.
Features and Benefits
All-Natural and Gentle
Our Himalayan Soapnuts are free from odors, chemicals, additives, and preservatives, ensuring a gentle and non-irritating wash. They are perfect for individuals with sensitive skin, children's clothing, and those with allergies. Experience a naturally effective cleaning solution that cares for your clothes and your well-being.
Eco-Friendly and Sustainable
Choosing Ecoideas Himalayan Soapnuts™ means making a positive impact on the environment. Our soapnuts are 100% biodegradable, organic, and come in eco-friendly packaging that eliminates wasteful plastic bottles. By using Soapnuts, you contribute to reducing water pollution and supporting renewable resources.
Multi-Purpose and Economical
Not only are Himalayan Soapnuts great for laundry, but they also have versatile applications. Create a natural shampoo and body soap, an all-purpose cleaner, or a safe pet wash. The soapnuts' saponin content naturally repels insects, making it an ideal natural pesticide spray. With each box containing 250g of Soapnuts, you can enjoy up to 60 loads of laundry, making it an extremely cost-effective choice.
Directions for Use
To use our Himalayan Soapnuts, simply place 6-8 soapnut halves (or 10 halves for hard water) into the small cotton pouch included in the box. Tie the drawstrings shut and add them to your washing machine. For even greater economy, reuse the soapnuts up to twice at 40°C before adding them to your compost. You can also extract the saponin by soaking unused or lightly used soapnuts in hot water to create a multipurpose soapnut solution.
Additional Information
Ecoideas Himalayan Soapnuts™ are USDA organic certified and compatible with HE (High-Efficiency) machines. A Canadian brand dedicated to providing sustainable and environmentally friendly products.