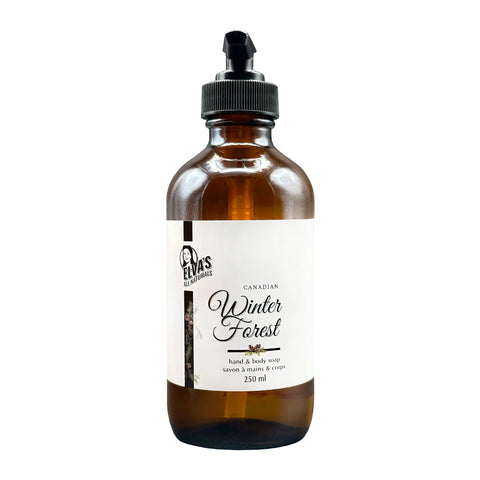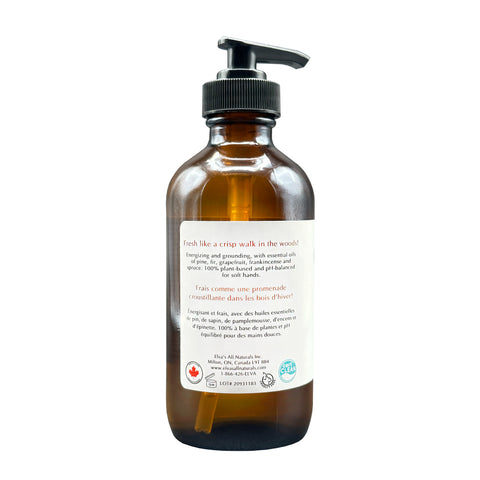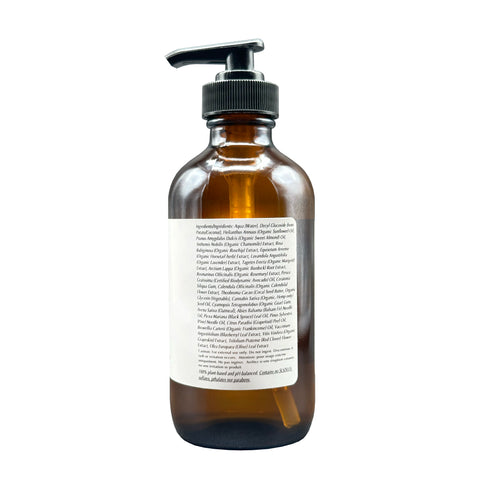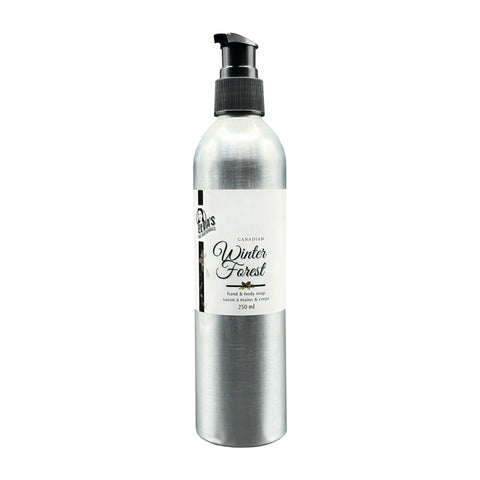 Brand:
Visit the Brand's page by clicking its name.
Elva's All Nautural Canadian Winter Forest Hand & Body Soap
Discover the Freshness of the Canadian Winter Forest


Description:

Fresh like a crisp walk in the woods! 🌲
Invigorating and grounding, this soap features essential oils of Balsam Fir, Spruce, Pine, Grapefruit, and Frankincense.

Features and Benefits

With luxurious oils and skin-nourishing plant extracts, including Avocado, Sweet Almond, and Hemp Seed Oils.

This gentle "all-over soap" is pH-balanced to preserve your skin's softness and surface biome.

Whether you're using it by the sink for hand washing or in the shower, your skin stays moisturized, never feeling stripped or dry. ❤️

Lovingly Hand-Blended in Canada

This exceptional soap is hand-blended in Canada, using only the finest Certified Organic and Biodynamic ingredients.

All-Natural and Refillable

100% biodegradable, SLS & sulfate-free, paraben-free, artificial fragrance-free, palm-free, and cruelty-free.

CertClean Certified for clean beauty.

Directions for Use

Apply the soap, lather well for at least 20 seconds, and rinse thoroughly. A little goes a very long way!

TIP: You'll know you've washed your hands properly if you can sing through "Happy Birthday" while scrubbing. 

Ingredients

Key Ingredients: Aqua (Water), Decyl Glucoside (from Potato/Coconut), Helianthus Annuus (Organic Sunflower) Oil, Prunus Amygdalus Dulcis (Organic Sweet Almond) Oil, and many more.

Free of sulfates, parabens, phthalates, petrochemicals, palm, and toxic preservatives. pH-balanced.


Vegan and Cruelty-Free


This soap is vegan and cruelty-free, making it an ethical and environmentally friendly choice.

Packaging


Available in a recyclable metal bottle, which is ideal for use in the shower.

Experience the Essence of the Canadian Winter Forest

Indulge in the fresh, invigorating scent of the Canadian winter forest with Elva's All Natural Canadian Winter Forest Hand & Body Soap. Feel the grounding and uplifting aroma while nourishing your skin with the goodness of nature.