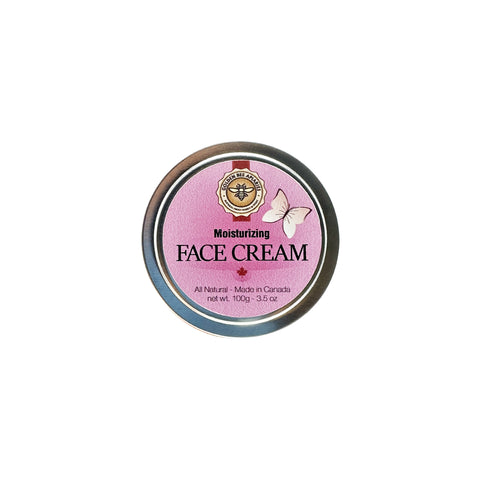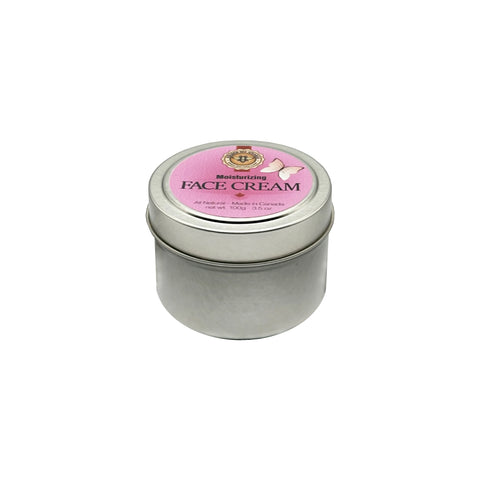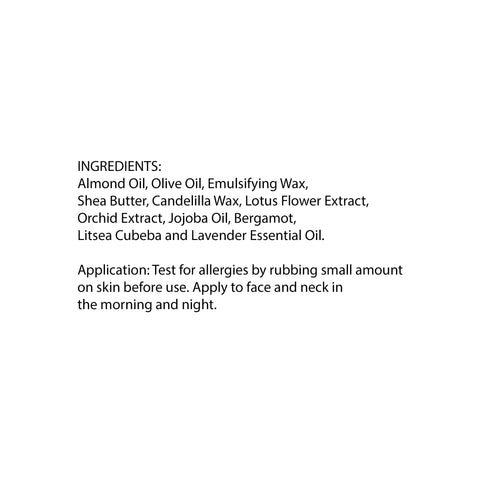 Brand:
Visit the Brand's page by clicking its name.
Golden Bee Moisturizing Face Cream
Golden Bee's moisturizing Face Cream is a skincare product that possesses a delightful blend of Bergamot, Lavender, and Litsea Cubeba essential oils, creating a refreshing aroma.
This Face Cream is specifically designed to provide optimal hydration for dry skin.
The ingredients of Golden Bee's moisturizing Face Cream consist of:
Almond Oil: Known for its moisturizing properties, almond oil helps nourish and hydrate the skin, leaving it soft and supple.

Olive Oil: Olive oil is rich in antioxidants and is deeply moisturizing, helping to soothe and replenish dry skin.

Emulsifying Wax: This wax acts as a binding agent, ensuring the proper blending and consistency of the cream's ingredients.

Lotus Flowers Extract: Lotus flower extract is renowned for its hydrating and soothing properties, promoting a healthy complexion.

Orchid Extract: Orchid extract is known for its moisturizing and anti-aging effects, helping to improve the texture and appearance of the skin.

Jojoba Oil: Jojoba oil closely resembles the skin's natural sebum, making it an excellent moisturizer that doesn't clog pores. It helps balance oil production and promotes overall skin health.

Bergamot Essential Oil: Bergamot essential oil has a refreshing and uplifting scent. It is believed to have antiseptic and balancing properties for the skin.

Litsea Cubeba Essential Oil: Litsea Cubeba essential oil has a lemony fragrance and is known for its astringent and toning qualities.

Lavender Essential Oil: Lavender essential oil has a calming aroma and is often used for its soothing and balancing effects on the skin.
These ingredients work in harmony to provide hydration, nourishment, and a pleasant aroma, making Golden Bee's moisturizing Face Cream a rejuvenating skincare option for individuals with dry skin.
How to apply:
The formulation includes a range of oils and minerals that offer numerous benefits to the skin. To apply, a small quantity is sufficient for the face, neck, or any desired area of the skin. After 20-30 minutes, it can be gently wiped off with a cloth, or alternatively, it can be left on if desired.