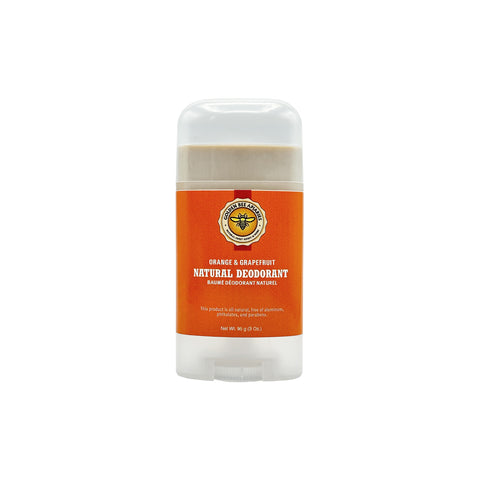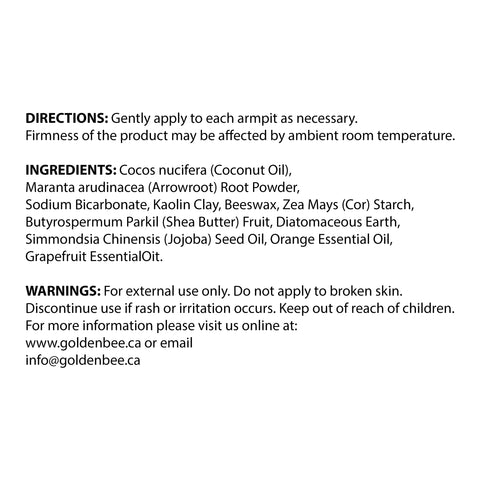 Brand:
Visit the Brand's page by clicking its name.
Golden Bee Natural Deodorant Stick - Orange
 This all-natural deodorant effectively provides a healthier alternative to harsh commercially-produced deodorants.
It contains a blend of Orange and Grapefruit essential oils, which not only give it a pleasant scent but also offer skin-friendly qualities.
If you're transitioning from a commercial deodorant to a natural one, it's important to be aware that it may take up to two weeks for this product to become fully effective. During this time, your body needs to adjust. Once this adjustment period is complete, the deodorant will work to effectively eliminate odors. If you experience any rash or discomfort, it is advisable to discontinue use.