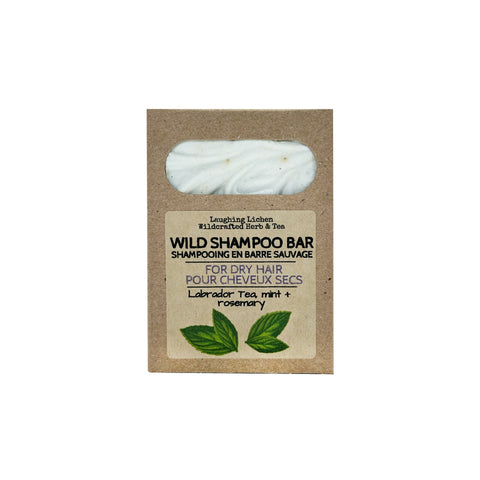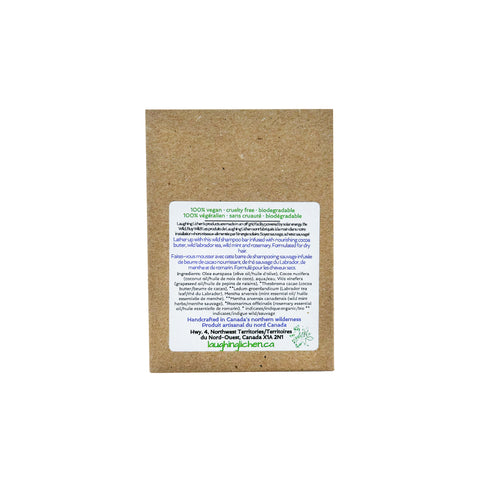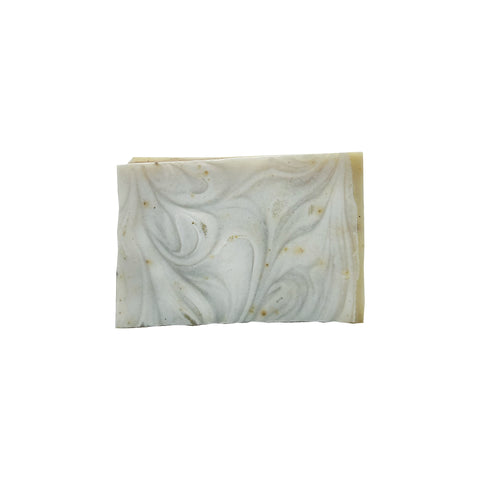 Brand:
Visit the Brand's page by clicking its name.
Laughing Botanical Shampoo Bar - Dry Hair
Laughing Botanical Shampoo Bar for Dry Hair: A Natural Hydration Solution
Nourish Your Hair Naturally
A Symphony of Botanicals
Indulge your dry hair with our Laughing Botanical Shampoo Bar. Crafted with a harmonious blend of nature's gifts, this shampoo bar is your key to hydrated, shiny, and healthy hair.
Rosemary and Mint: Dry Hair's Dream Team
The essential oils of rosemary and mint are a dynamic duo for dry hair. They not only promote hair growth and thickness but also combat dryness, itching, and other scalp issues. Your hair and scalp will thank you.
The Antioxidant Power of Wild Labrador Tea
Enriched with the antioxidants from wild Labrador tea, this shampoo bar stimulates the scalp, contributing to a healthier hair environment. Your hair deserves the best nature has to offer.
Grapeseed Oil for a Creamy Lather
Grapeseed oil, a light and moisturizing oil, lends a creamy and stable lather to this botanical wonder. Experience luxurious cleansing and hydration.
Castor Oil: Hydration and Nourishment
Our formula features castor oil, renowned for hydrating both hair and scalp. It brings the goodness of vitamin E and fatty acids, leaving your hair radiant.
Cocoa Butter for Conditioning and Shine
Cocoa butter plays a pivotal role in conditioning your hair, granting it a natural shine that speaks of health and vibrancy.
Olive Oil and Coconut Oil: Cleansing and Conditioning
Olive oil and coconut oil combine to cleanse and condition, leaving your hair feeling fresh and nourished.
Your All-Natural, Wild Plant-Based Shampoo Bar
This biodegradable shampoo bar is a testament to our commitment to nature. It's made with respect for the environment and infused with the wild essence of plant-based goodness.
Ingredients That Speak of Care
Olea europaea (olive oil), Cocos nucifera (coconut oil), aqua, Vitis vinifera (grapeseed oil), Ricinus communis (castor oil), *Theobroma cacao (cocoa butter), **Ledum groenlandicum (Labrador tea leaf), Mentha arvensis (wild mint essential oil), *Rosmarinus officinalis (rosemary essential oil)
Indicates organic ** Indicates wildcrafted
The Perfect Hair Regimen
Our cold-process shampoo bar carefully selected its ingredients to leave your locks with a healthy shine. To maintain the perfect balance, a slightly acidic rinse is recommended after using a shampoo bar. This not only helps balance the pH but also washes away any unwanted residue or buildup on your scalp.
Sustainable and Earth-Friendly
Our shampoo bars are not just great for your hair; they're also great for the environment. Bid farewell to single-use plastic shampoo bottles as we introduce you to sustainable, biodegradable packaging. Our soap and shampoo bars are plastic-free, cruelty-free, and vegan, made from biodegradable ingredients with a wild touch. These solid shampoo bars are designed to last through many hair washes and help reduce carbon emissions by eliminating the need to ship heavy water worldwide.
Weight: 115g of Natural Goodness
Every bar of our Laughing Botanical Shampoo Bar for Dry Hair contains 115 grams of pure natural goodness. Say goodbye to dry, lackluster hair and hello to hydrated, vibrant locks. Bring nature into your daily hair care routine.