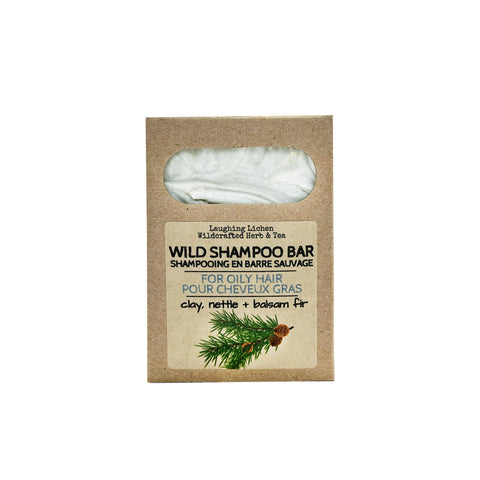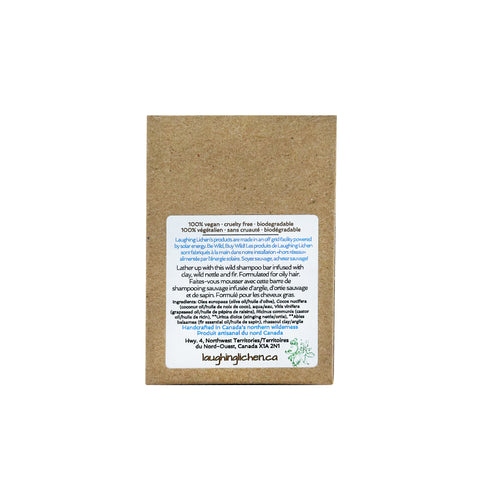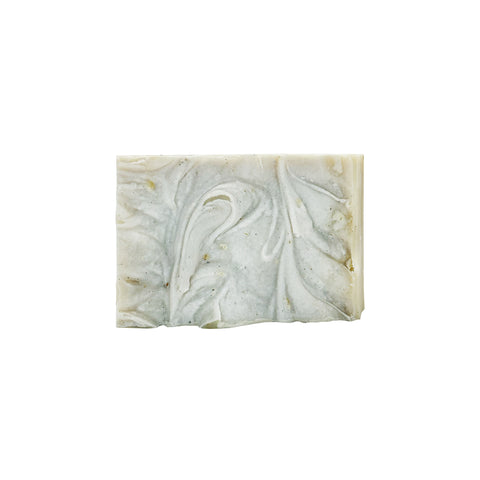 Brand:
Visit the Brand's page by clicking its name.
Laughing Botanical Shampoo Bar - Oily Hair
Laughing Botanical Shampoo Bar for Oily Hair: A Natural Solution for Oily Scalp
The Ultimate Oily Hair Elixir
Our Laughing Botanical Shampoo Bar for Oily Hair is a carefully formulated solution to transform oily hair into fresh, clean locks. With a masterful blend of botanical ingredients, this shampoo bar offers an aromatic experience and effective oil control.
Fir Essential Oil: Nature's Energizer
Fir essential oil's fresh and woody aroma provides the perfect energizing boost for hair follicles. It stimulates the scalp and helps revitalize your hair, leaving it feeling invigorated and revitalized.
Stinging Nettle Extract: Regulate Sebum Production
Stinging nettle extract plays a key role in regulating sebum production and provides relief from oily dandruff. Say goodbye to excessive oiliness and embrace a healthier scalp.
Grapeseed Oil for Moisture and Lather
Grapeseed oil, a light moisturizing oil, creates a luxurious and stable lather that deeply cleanses while retaining moisture, providing you with the best of both worlds.
Castor Oil: Hydrate and Nourish
This formula features castor oil, celebrated for its ability to hydrate both hair and scalp. Rich in vitamin E and fatty acids, it promotes overall hair health.
Rhassoul Clay: Cleansing and Detoxifying
Rhassoul clay is a natural detoxifier. It deeply cleanses your hair and scalp by eliminating toxins, excess oil, and product buildup, leaving you with a refreshing and invigorating cleanse.
Olive Oil and Coconut Oil: A Dynamic Duo
Olive oil and coconut oil combine to cleanse and condition your hair effectively. They leave your locks feeling refreshed and rejuvenated.
A Biodegradable Wild Plant-Based Shampoo Bar
This all-natural, biodegradable shampoo bar embodies our commitment to nature. It's infused with the essence of the wild, ensuring an environmentally friendly and hair-transforming experience.
Ingredients Carefully Chosen for Hair Health
Olea europaea (olive oil), Cocos nucifera (coconut oil), aqua, Vitis vinifera (grapeseed oil), Ricinus communis (castor oil), **Uritca dioica (stinging nettle), **Abies balsamea (fir essential oil), rhassoul clay
Indicates organic ** Indicates wildcrafted
The Perfect Hair Regimen
Our cold-process shampoo bar meticulously selects ingredients to enhance the overall health of your hair and leave your scalp feeling clean and refreshed. To maintain balance, we recommend an acidic rinse after using a shampoo bar. This not only helps balance the pH but also washes away unwanted residue or buildup on your scalp.
To create an acidic rinse at home, mix 1 cup of apple cider vinegar with 2 cups of water. Alternatively, use 1 tablespoon of citric acid powder dissolved in 3 cups of water. After your hair wash, try our Boreal Hair Oil to provide a protective layer of oil and lock in moisture. Laughing Lichen's Boreal Hair Oil can be applied to wet or dry hair.
Sustainable and Earth-Friendly
Our shampoo bars are not just great for your hair; they're also great for the environment. Say goodbye to single-use plastic shampoo bottles! Our soap and shampoo bars are packaged in compostable cardboard boxes. They are plastic-free, cruelty-free, vegan, and made from biodegradable ingredients with a wild touch. These solid shampoo bars are designed to last through many hair washes, helping reduce carbon emissions by eliminating the need to ship heavy water worldwide.
Weight: 115g of Nature's Freshness
Each bar of our Laughing Botanical Shampoo Bar for Oily Hair contains 115 grams of pure natural freshness. Embrace a scalp that's revitalized, rejuvenated, and oil-free. Make a sustainable choice for your hair care routine with the wonders of nature.