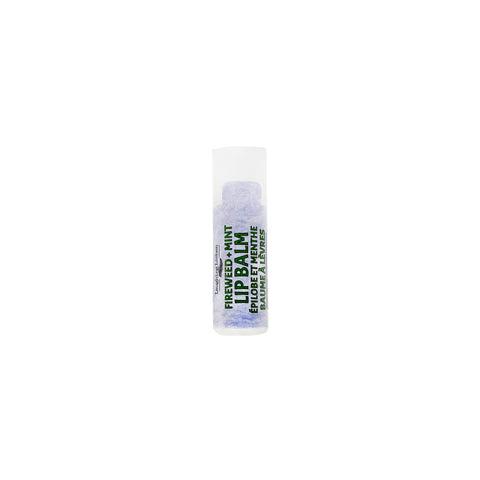 Brand:
Visit the Brand's page by clicking its name.
Laughing Lip Balm Fireweed & Mint
Laughing Lip Balm Fireweed & Mint - Nature's Gift for Your Lips
Crafted from the Heart of the Wilderness
Discover the essence of nature with Laughing Lichen's Wild Lip Balms. Each of our handmade lip balms is a testament to the pristine beauty of Canada's northern wilderness. We've captured the magic of wildcrafted herbs and paired them with organic oils, nurturing butters, and pure essential oils, all designed to pamper your lips. Whether you're basking under the endless glow of the Midnight Sun or braving the winter's chill, our lip balms are your trusty companions, shielding your lips from the elements.
The Gift of Protection
Our lip balms are more than just soothing ointments; they are a protective barrier, a gift from nature to your lips. Laughing Lip Balm Fireweed and Mint is specially formulated to provide relief and care in the harshest of conditions. From the biting cold of winter to the radiant summers, these balms keep your lips soft, supple, and perfectly pampered.
Sustainability at Its Core
We believe in the harmony of nature and sustainability, which is why our lip balm comes in an eco-friendly push-up style. The packaging is a compostable paper tube, thoughtfully lined with a compostable soy wax liner. We encourage you to embrace the cycle of life even when it comes to your lip balm by removing the label before composting.
Join Us in Embracing the Wilderness
Laughing Lichen's Wild Lip Balms invite you to experience the wilderness in a whole new way. Let the organic ingredients and wildcrafting practices protect your lips while fostering a deep connection to the great outdoors.