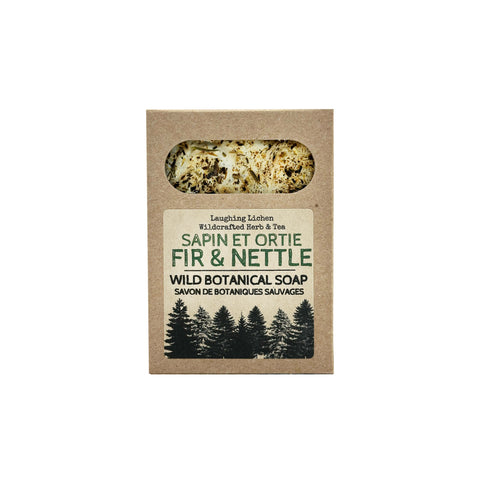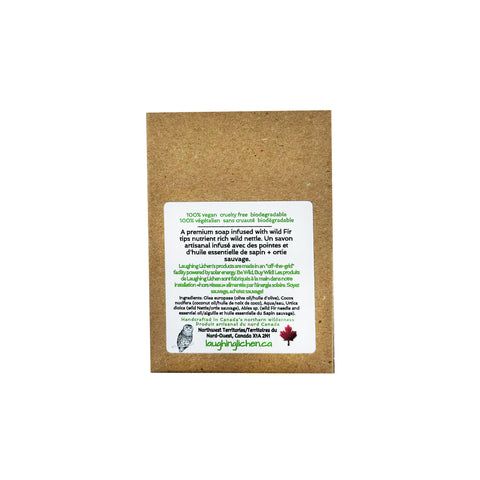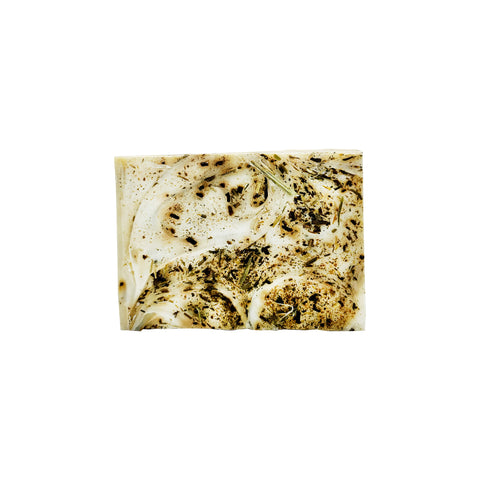 Brand:
Visit the Brand's page by clicking its name.
Laughing Soap Fir and Nettle
Laughing Soap Fir and Nettle - Embrace the Essence of the Wild
A Natural Aromatic Symphony
Experience the essence of the wild with Laughing Soap Fir and Nettle. This all-natural soap is an olfactory delight that brings the untamed beauty of nature to your daily skincare routine. With its captivating aroma reminiscent of a Christmas tree infused with the freshness of mandarin oranges, it's a sensory journey into the heart of the wilderness.
A Vegan Haven for Your Skin
This Fir and Nettle Soap is a nourishing sanctuary for your skin. As a 100% vegan soap, it embodies our commitment to an eco-conscious lifestyle. Crafted with care and passion, it offers a gentle and pure cleansing experience that is as kind to your skin as it is to the environment.
Wildcrafted Ingredients from the Mighty Skeena River
Each bar of our Wild Fir and Nettle Soap is a labor of love, handcrafted along the shores of the mighty Skeena River in Northwestern British Columbia. The wild Fir needles and Stinging Nettle used in this soap are thoughtfully harvested in early summer, ensuring the purest and most vibrant natural ingredients.
A Lather of Freshness
The soap lathers beautifully, making it a versatile addition to your skincare regimen. Whether you use it as a shaving bar or for an invigorating full-body cleanse, it's an embodiment of the untamed wilderness. It nourishes your skin while transporting you to the heart of the forest, where the aromatic embrace of Fir and Nettle awaits.
A Cleansing Journey into the Wilderness
Laughing Soap Fir and Nettle is more than just a soap; it's a journey into the wild. As you use it, you'll feel the essence of the forest, the purity of the river, and the embrace of nature. It's an invitation to experience skincare in its most authentic, natural form.