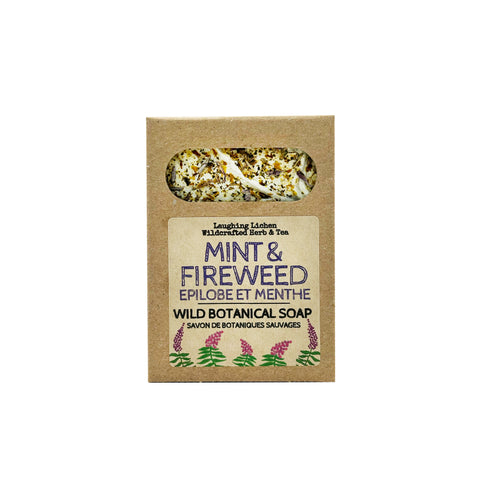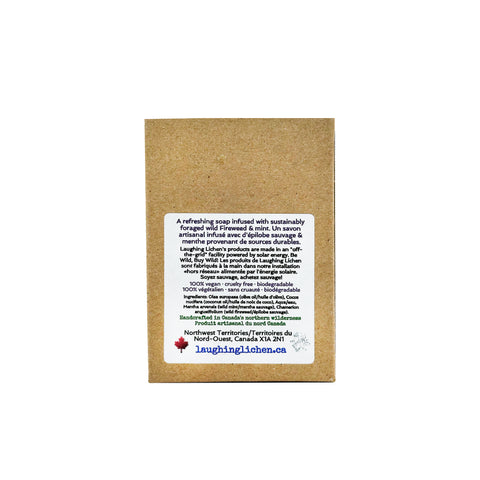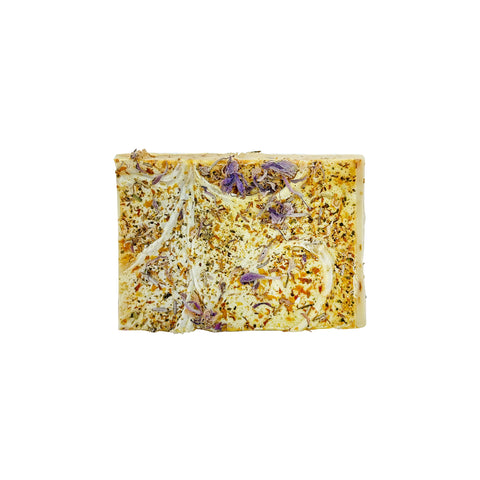 Brand:
Visit the Brand's page by clicking its name.
Laughing Soap Wild Mint and Fireweed
Laughing Soap Wild Mint and Fireweed - Nature's Wake-Up Call
A Burst of Freshness and Purity
Experience the invigorating embrace of the wilderness with Laughing Soap Mint and Fireweed. This all-natural soap is your daily wake-up call to the refreshing, untamed world of nature. Infused with hand-harvested Fireweed and wild Field Mint, it's a burst of freshness and purity that will scrub away the daily grime, leaving your skin revitalized.
A Vegan Oasis for Your Skin
Our Mint and Fireweed Soap is more than a cleansing bar; it's a commitment to a vegan and eco-conscious lifestyle. Crafted with 100% vegan ingredients, it's a testament to our love for the environment and your skin. The biodegradable formula ensures that your skincare routine is as kind to nature as it is to your body.
Wildcrafted Ingredients for a Wild Shower
Each bar of this soap is an embodiment of nature's generosity. Hand-harvested Fireweed Blossoms and wild Mint Leaves and Blossoms are the stars of this cleansing experience. Their purity and vitality resonate with the pristine beauty of the wilderness.
Your Everyday Awakening
The soap is invigorating, making it an ideal choice for your daily body wash or as a shaving bar. Its wild mint essential oil not only leaves you feeling refreshed but also acts as a natural defense against pesky mosquitoes and black-flies, letting you enjoy the outdoors to the fullest.
Awaken Your Senses with Mint and Fireweed
Laughing Soap Mint and Fireweed is more than a cleansing bar; it's an invitation to start your day with the freshness of the wild. As you lather up, you'll feel the cool embrace of mint and the pure energy of fireweed, transporting you to the heart of untamed nature.