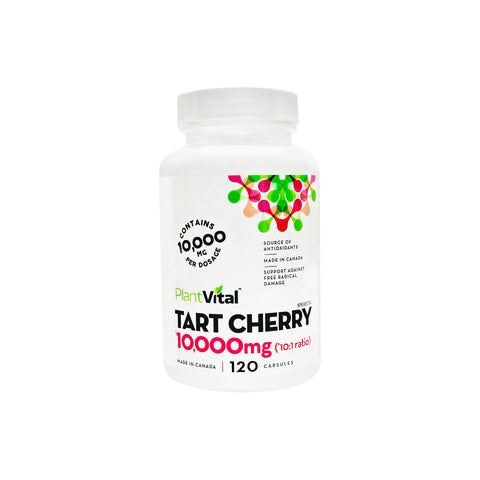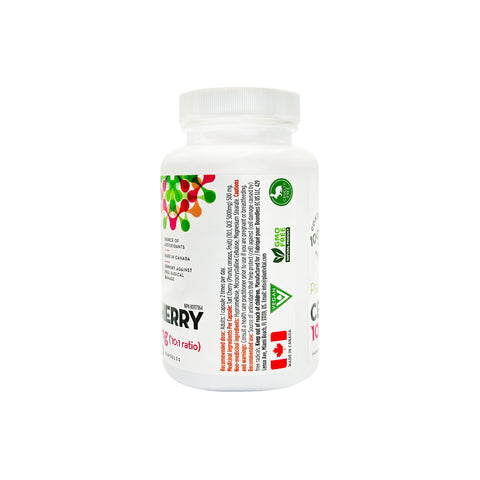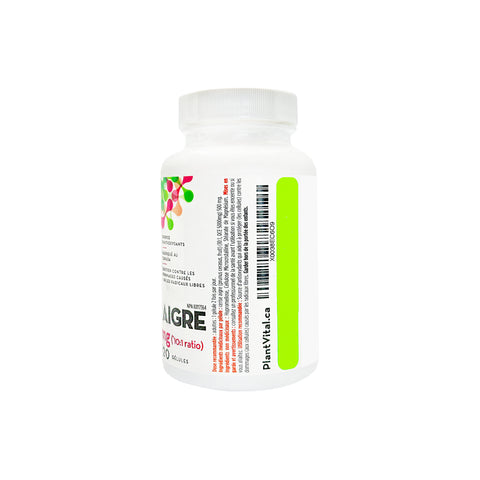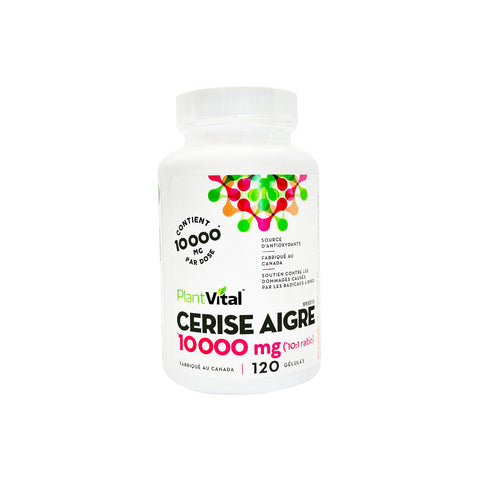 Brand:
Visit the Brand's page by clicking its name.
PlantVital TART CHERRY EXTRACT 10,000MG DOSAGE
Experience the Power of PlantVital Tart Cherry Extract
Key Benefits
Packs a Nutritious Punch: Loaded with essential nutrients for overall well-being.

Treats Sore Muscles: Relieve muscle soreness and enhance recovery.

Increases Exercise Endurance: Boost your stamina for better workout performance.

Enhances Sleep: Promote a restful night's sleep with natural sleep aid properties.

Fights Inflammation: Combat inflammation and support your body's natural healing process.
Product Details
10,000mg per Dose: Each serving provides an impressive 10,000mg dosage.

100% Vegan with Zero Additives: Our Tart Cherry Extract is vegan-friendly and free from additives or fillers.

MADE IN CANADA (RARE!): Experience the quality of a Canadian-made product – a rare find in the supplement market.
Why Choose PlantVital Tart Cherry High Potency?
Made from Montmorency Tart Cherries: Our product is sourced from Montmorency Tart Cherries, offering the highest quality and nutritional benefits.

100% Vegan & Canadian Made (Rare!): A truly vegan product that's proudly Canadian-made, a rarity in the supplement world.

10,000 MG Cherry Extract: Each 2-capsule dosage contains an equivalent of 10,000 MG cherry extract, which is among the highest on the market.

120 Vegan Capsule Bulk Pack: Get the best value with our bulk pack containing 120 vegan capsules.
Why Take Antioxidants?
Antioxidants are essential for many of our body's functions, including protection against the tremendous harm that can result from free radical damage. Including antioxidants in your routine helps safeguard your health and well-being.
Quality of Manufacturing is Everything
Many Tart Cherry supplements are manufactured overseas, where hygiene and quality standards can be questionable. Our PlantVital Tart Cherry capsules are proudly made in Canada within our GMP-approved plant, ensuring top-notch quality and safety.
The Power of Potency
Our vegan Tart Cherry product is equivalent to 10,000mg (in a 10:1 ratio) per 2-capsule dosage, offering incredible strength and great value. Moreover, it's vegan, non-GMO, and additive-free, all while being made in Canada.
Purchase with Confidence
PlantVital Tart Cherry Extract adheres to the strictest industry standards, and it's backed by our 100% Satisfaction Guarantee. We are a small Canadian family business dedicated to producing the purest, additive-free health-enhancing products on the market. NPN 80117364.
 Ingredients
Active Ingredient: Tart Cherry 500mg

Non-Medicinal Ingredients: Hypromellose, Microcrystalline cellulose, Magnesium stearate
How to Use
For adults, take 2 capsules daily to enjoy the benefits of our high-potency Tart Cherry Extract.