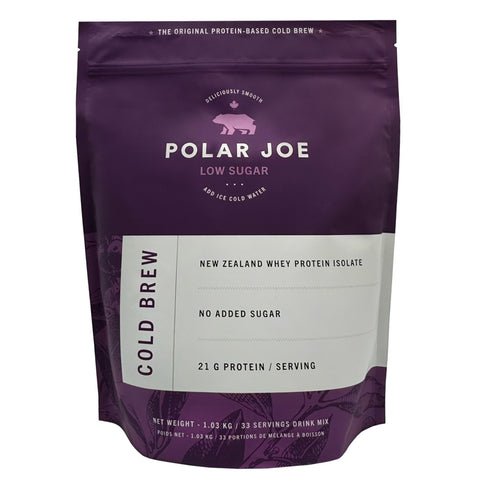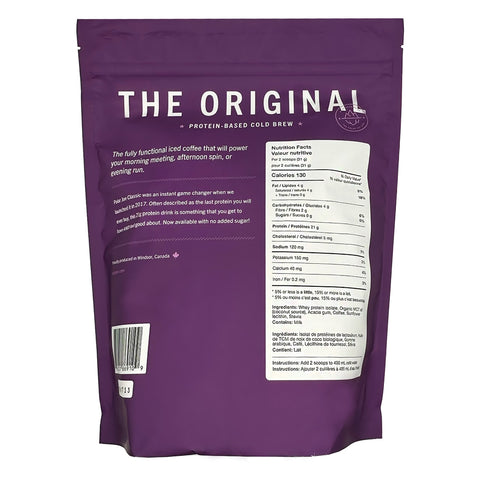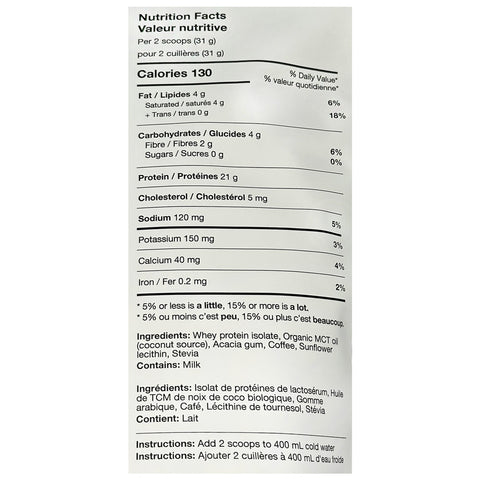 Brand:
Visit the Brand's page by clicking its name.
Protein Cold Brew Low-Sugar Iced Coffee
Introducing the energizing iced coffee that provides the perfect boost for your morning meetings, afternoon spin sessions, or evening runs.
Polar Joe Classic made a significant impact as soon as it hit the market in 2017. This protein-rich beverage, boasting 21g of protein, is often hailed as the ultimate protein drink that not only satisfies your cravings but also allows you to feel good about your choice. Now available with no added sugar!
Instructions for use: Simply add 2 scoops of Polar Joe to 400mL/14oz of cold water, give it a shake, and enjoy.
Caffeine content ~ 110mg
New Zealand Whey Protein Isolate
No Added Sugar

21 G Protein / Serving
Made In Canada
Ingredients:
Whey Protein Isolate, Organic MCT Oil (Coconut Source), Acacia gum, Coffee, Sunflower Lecithin, Stevia
Contains: Milk
Contains: Milk, Soy