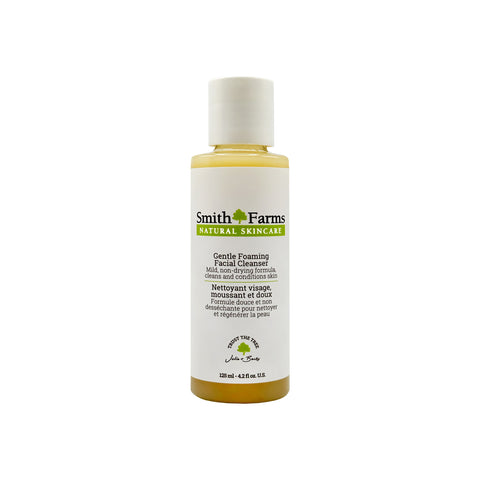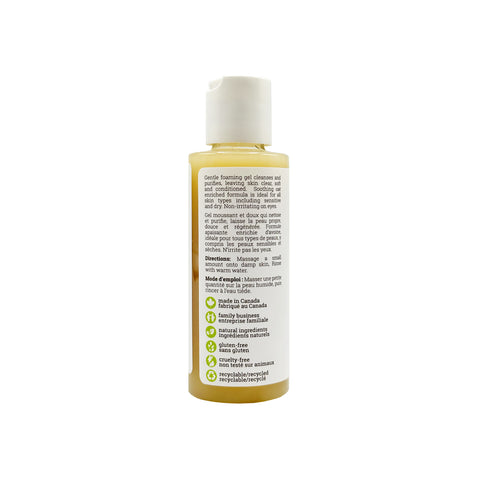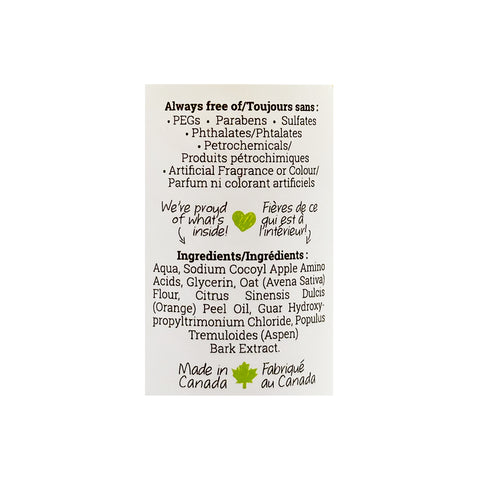 Brand:
Visit the Brand's page by clicking its name.
Smith Farms Gentle Foaming Facial Cleanser
Our gentle foaming gel is designed to cleanse and purify your skin, leaving it clear, soft, and well-nourished. With its soothing oat-enriched formula, it is perfect for all skin types, including sensitive and dry skin. It is specifically formulated to be non-irritating to the eyes. The light scent of sweet orange essential oil provides a pleasant and refreshing experience. Moreover, our product is suitable for individuals with sensitive skin and common skin conditions such as rosacea, eczema, and psoriasis.
To use:
Simply massage a small amount of the gel onto damp skin and rinse with warm water.
Our gel contains a combination of carefully selected natural ingredients, including distilled water, apple surfactant, vegetable glycerin, colloidal oats, sweet orange essential oil, guar silk, and aspen bark extract. It is ideal for all skin types and can be used by the entire family. Our formula is made from plant-based ingredients, ensuring a vegan and synthetic-free product. Additionally, it takes pride in being cruelty-free and manufactured in Canada.
Explanation of ingredients:
Distilled Water: Pure water that has been distilled to remove impurities and contaminants, providing a clean base for the product.
Apple Surfactant: A surfactant derived from apples, which helps to create the foaming action of the gel and cleanse the skin.
Glycerin (Vegetable): Derived from vegetable sources, glycerin helps to moisturize and hydrate the skin.
Colloidal Oats: Finely ground oats that have been suspended in a liquid, colloidal oats have soothing properties and can help relieve dry and irritated skin.
Sweet Orange Essential Oil: Extracted from oranges, this essential oil provides a light and pleasant scent while offering potential benefits for the skin, such as antioxidant properties.
Guar Silk: A natural gum derived from guar beans, guar silk helps to enhance the texture of the gel and provides a smooth feel.
Aspen Bark Extract: Derived from the bark of the aspen tree, this extract has antimicrobial properties and can help soothe the skin.
These ingredients work together to create a gentle and effective foaming gel cleanser that is suitable for all skin types. The formulation includes natural and plant-based components, ensuring a vegan and synthetic-free product. Furthermore, it is suitable for individuals with sensitive skin and various skin conditions, while being cruelty-free and proudly made in Canada.