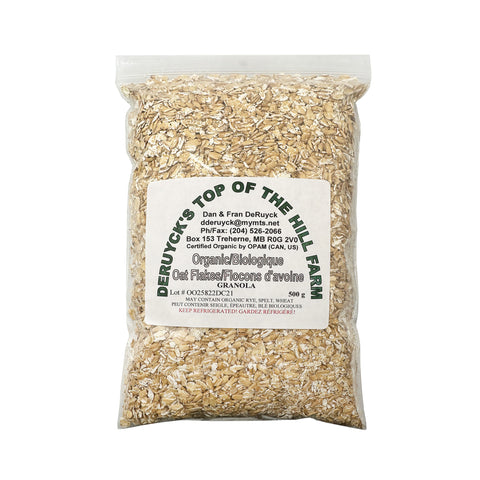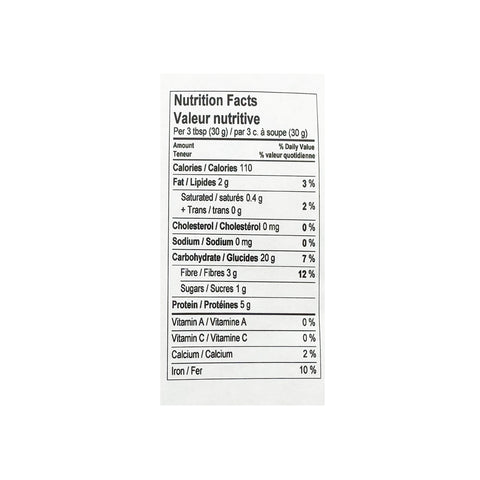 Brand:
Visit the Brand's page by clicking its name.
Top of the Hill Organic Oat Flakes Granola 500 G
Organic oat flakes granola is a delicious and nutritious breakfast or snack option. You can typically combines rolled oats with a variety of other ingredients to create a crunchy and flavorful cereal.
Here are some key points about organic oat flakes granola:
   Nutritional Benefits:
Organic oat flakes granola are a rich source of dietary fiber, including both soluble and insoluble fibers. They are also a good source of complex carbohydrates, providing sustained energy release. Oat flakes contain important vitamins and minerals, such as manganese, phosphorus, magnesium, and B vitamins. They also contain antioxidants and phytonutrients that contribute to their health-promoting properties.
Ingredients:
   Oat Flakes
To Make Your Granola:
Making organic oat flakes granola typically involves mixing the ingredients together in a large bowl, then spreading the mixture onto a baking sheet and baking it in the oven. The baking process helps to toast the oats and other ingredients, creating a crunchy texture and enhancing the flavors. It is important to stir the granola periodically during baking to ensure even browning.
Organic oat flakes granola can be enjoyed in various ways. It can be eaten as a standalone snack, sprinkled on top of yogurt or smoothie bowls, or served with milk as a cereal. It can also be used as a topping for fruit salads, ice cream, or baked goods like muffins or pancakes. The versatility of granola allows you to incorporate it into your meals and snacks throughout the day.